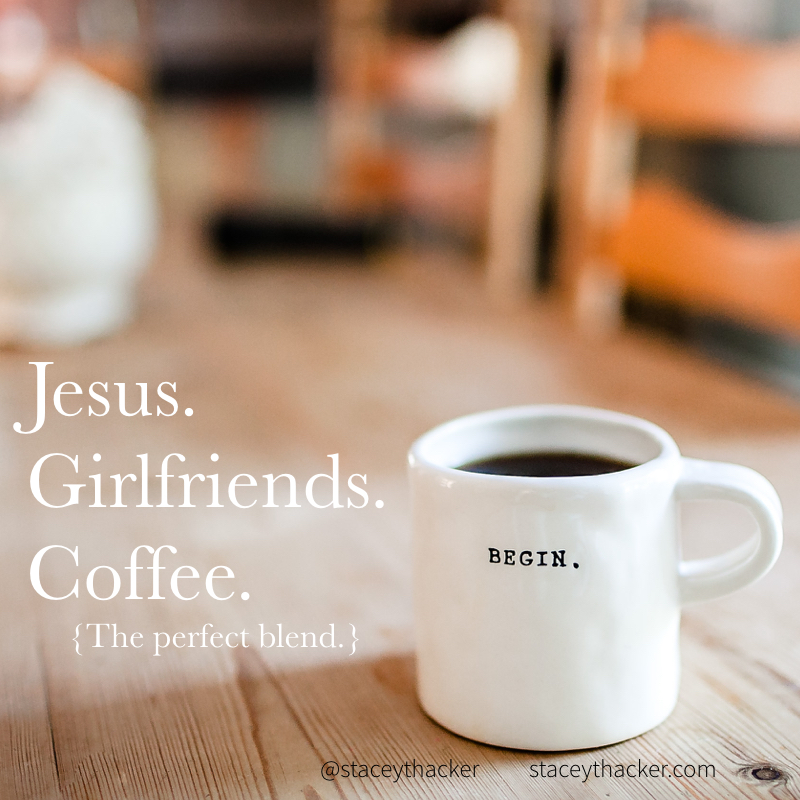 Are you the kind of girl who reads the last page of a good novel first?
Do you sneak dessert when the kids aren't looking?
Do you pick up conversations where you left off days ago with your best friend without saying, "Hi, how are you doing?" because you already know the answer to that question?
I thought so. I'm the same way.
With this in mind I want to invite you to go behind the scenes with me. I have a monthly(ish) newsletter which sounds very "newsie" but really it is more like a conversation over coffee. (In fact, I call it The Coffee Club because of course.) I want to check in with you,  share exclusive content, give you all the free things I can find, tell you what I'm working on, and give you first looks at new projects coming down the road.
Joining is free. Just sign up here.
xo,
Stacey