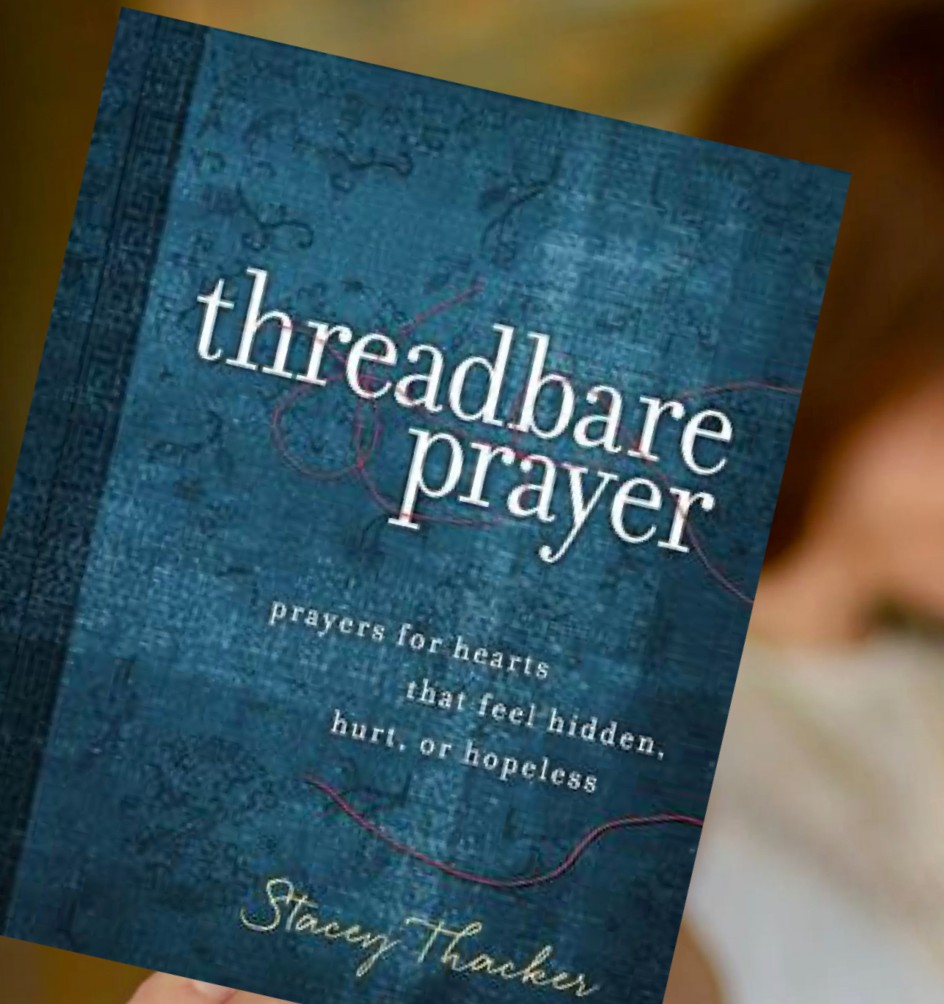 I have felt the pull for a few weeks now.
Come and pray.
Come and lay it down.
Come and listen.
Come and receive.
Simply, come.
So, I'm diving back into Threadbare Prayer today for the next 100 days. Today is day #1 and the prayer which is one that rolled off my lips this morning because it was all I knew to pray today after Easter:
"LORD, you are my shepherd and I lack nothing."
Here is how this works. Grab a book (I suggest the hardback version and ebook as a backup on your phone). Write in that hardback book today's date on Day 1.  4-10-23.
And then over the next 100 days use it as a prayer journal. Spill your coffee on it. Shed your tears over it. Write names down of those God brings to mind on the pages. Text them when you do. Check in here consistently. I'll post over the next 5 days to get us started and then again for sure on days 25, 50, 75 and 100. But I might post more. I probably will.
Invite your friends. This is the easy part. You might even buy them a copy and send it. Better yet, hand it to them. Friends, my heart has been heavy with work, family, responsibility, speaking, health, and the hard and broken lives all around me. Someone stopped me this weekend and said, "Thank you for writing this book." I smiled because I know the truth. I didn't write it. I just kept track and recorded it.
LORD,
I am:
Vulnerable
Needy
Completely dependent on you
You:
Are strong
Have provision
Have a table set up of abundance for me
O LORD, do what you can do. Show me today how you have gone before me and carved out paths of righteousness for me to follow. I need to see you today.
Threadbare Prayer "LORD, you are my shepherd and I lack nothing."
If you are jumping in, I'd love to pray over you as I sit at Starbucks this morning. I'm with you friends.
Looking Forward,
Stacey