Did Wednesday sneak up on you too? Oh MY Word. I was shocked to see it this week. Now if only Saturday would hurry up!
Here is what I wore this week!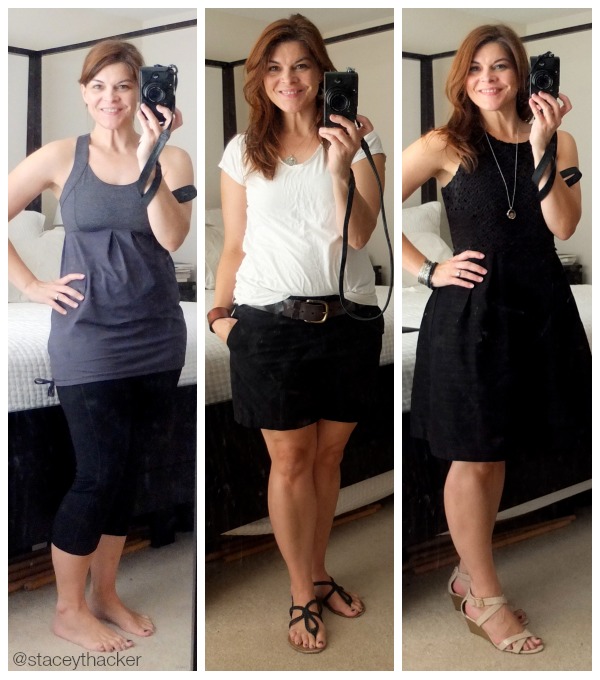 Left: Top (Old Navy), Bottoms (Old Navy)
I'm a little bit in shock that I'm showing you this. BUT—I've been wearing it a ton because I'm now working out 6 days each week. (That in itself is crazy and I hurt everywhere!) I found this at Old Navy – the shirt was only $10 and the pants a bit more. It is perfect for working out and I would live in it except that my daughter told me I could not go to the store in it.
Center: Vintage T-Shirt (Loft), Shorts (Loft), Shoes (Target), Cuff (Farmgirl Paints), Necklace (Lisa Leonard).
Typical Monday – Friday wear here because holy moly it has been so HOT in Florida.
Right: Dress (Loft), Shoes (Target), Necklace (Origami Owl).
I love this dress. The skirt is fun. It has special meaning because I bought it for my dad's memorial service. My friend Angie reminded me Sunday when I wear it  I can think of my dad. And now it is my favorite.
I hope you are having a great week. Even if you weren't expecting Wednesday to be today.
xo,
Stacey