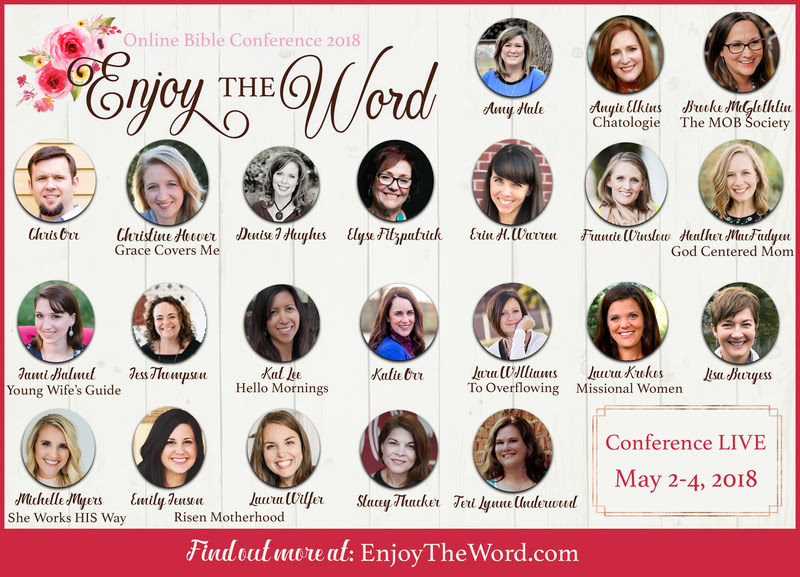 ****
Do you long to know more of God through His Word or possibly find JOY in the Word for the first time? 
The 2018 Enjoy the Word Online Bible Conference is for you!  Dates: The conference goes live May 2-4.
▪ Fully online conference (No plane tickets needed! Watch or listen to recorded messages at your own pace.)
▪ It is Gospel-centered theology and practical living.
▪ Over 20 speakers (Many of my dear friends!)
▪ Join the community and interact with the other attendees and speakers during the event!
Super Early Bird Tickets are on sale now through 3/20/18. Get your ticket today!
Looking Forward,
Stacey
P.S. If you have any questions leave a comment!