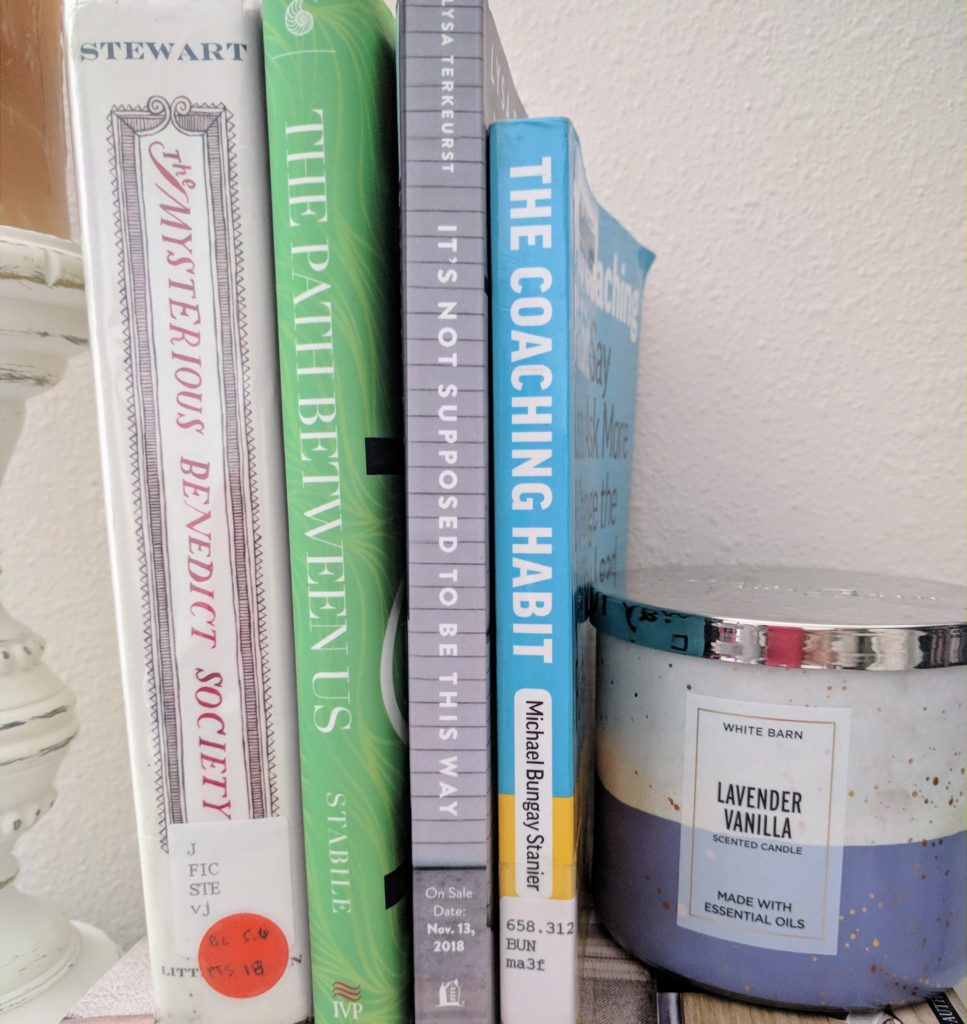 I have been reading like crazy lately! I hope you enjoy these recommendations! (affiliate links included)
For my girls" The Mysterious Benedict Society" by Stewart – we loved this book filled with teamwork, mystery, and humor!
For my heart: "It's Not Supposed to Be This Way" by TerKeurst – real, raw, and so needed for those in the middle of the story.
For my work: "The Coaching Habit" by Stanier 7 great questions we all need to know!
From my Daughter: "The Path Between Us" by Stabile – Emma loves the Enneagram!
For My Love of Story: "A Bound Heart" by Frantz (Laura is part of my literary agency!)
So what are you reading?
xo,
Stacey