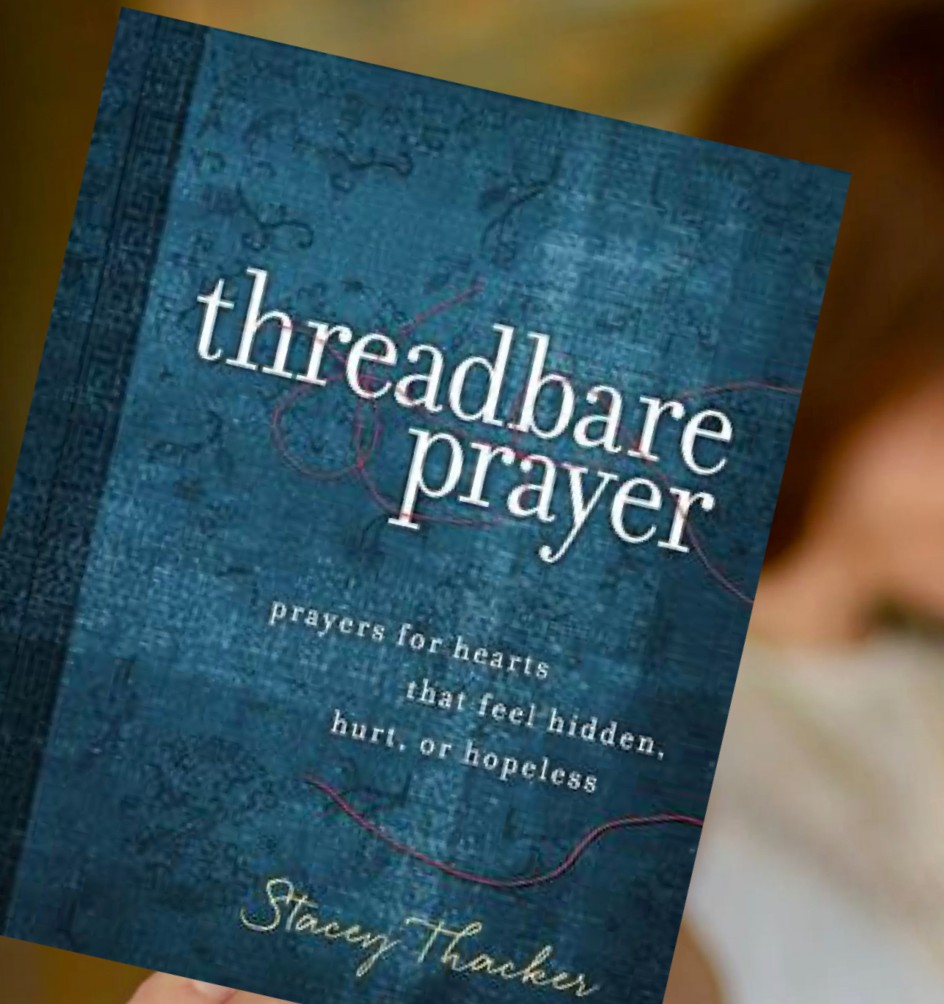 I wrote Threadbare Prayer in December 2019.
And as I sat in various Starbucks and Panera breads all over town writing and listening to Christmas music, God pressed on my heart to include a Christmas Threadbare Prayer in this pocket prayer book. And so, I tucked a special Christmas prayer on page 123 based on Matthew 12:21. It is one of my favorites!
As I was thinking once again about that season 2 years ago, my heart longed to engage with the mender of my threadbare heart once again. I though maybe you might want to join me as well. I have written a 5 part Christmas Devotional called: God Sent the Mender.
If you would like to take part in this devotional series it is really pretty simple.  I am asking that you purchase a copy of Threadbare Prayer (for yourself if you don't have one and or one as a gift to give this Christmas). This will absolutely be on the honor system. I will not be checking up on you.
Next, sign up for the free email series by clicking here. (Coming back soon!)
You can also join the Threadbare Prayer Facebook Group here.
I will start sending the simple devotionals out the Monday after Thanksgiving. You can work at your own pace. You might choose to do them daily, weekly, or a couple at a time. It is really up to you. I will also personally be sharing with the Threadbare Prayer Private Facebook Group as well during the month of December on a weekly basis.
My prayer is that you remember Jesus came at Christmas so we could know him, behold him, and be with him forever. He is our best heart mender.
Always.
xo,
Stacey