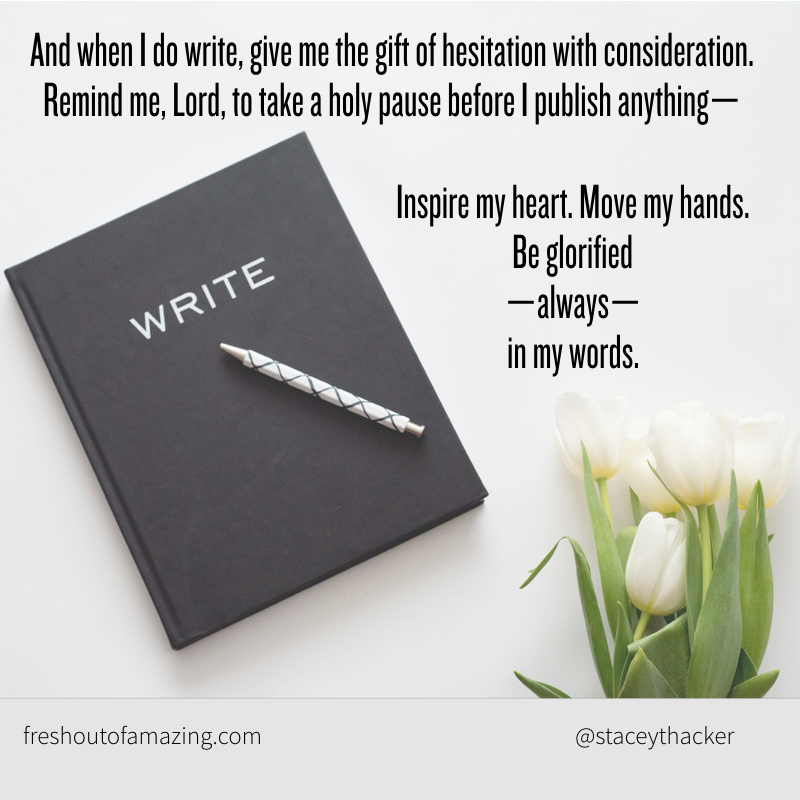 First make me a listener. Give me ears to hear what you are speaking. Shut out the noise all around and let it be your voice that rises above every other.
I ask for eyes to see the world brand new every day.  Let the miraculous lovely rise up out of the crazy busy and may it be like a snapshot of life frozen before me. May I see IT. May I see You, daily.
Help me, Jesus, to never stop learning what you are teaching. Let me always sit in the classroom of grace and write every lesson on my heart.
And when I do write, give me the gift of hesitation with consideration. Remind me Lord, to insert a holy pause before I publish, anything – be it a blog post, a letter, a tweet, or status update. Whisper in my ear, "Does this bring Me glory?"
Inspire my heart.
Move my hands.
Be glorified, always in my words.
This prayer is found in chapter 9 of Fresh Out of Amazing. You can find out more about it here.