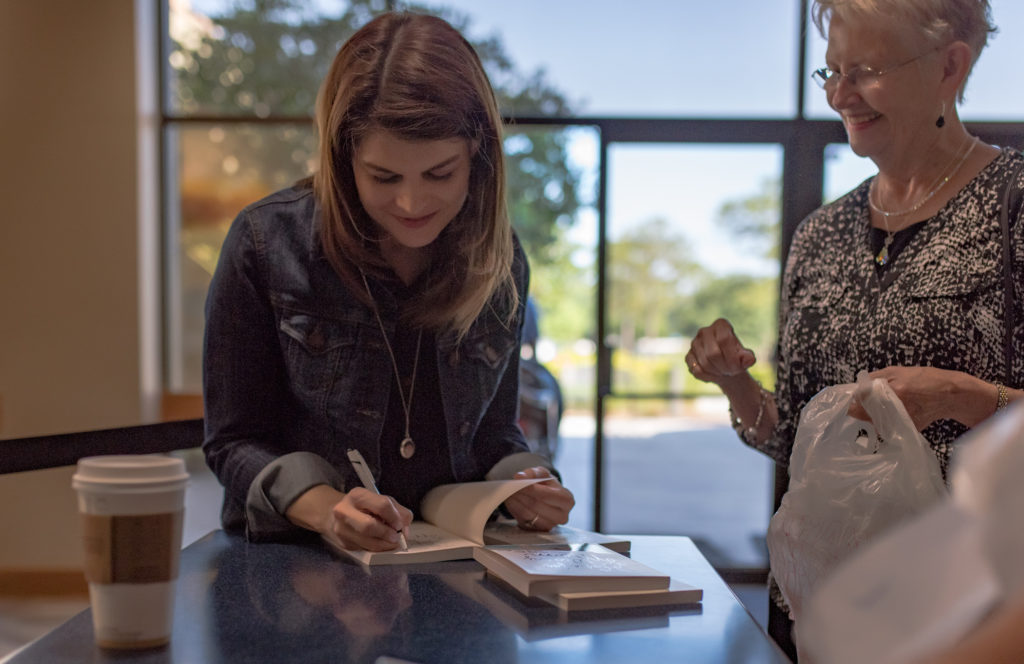 I remember when it finally hit me that I had accidentally started working full time as a writer at home. I wasn't sure how I was going to make it all work. I'm still not sure. But somewhere I started writing like it was my job and in the midst of it I found a crazy schedule and a bit of my old soul as well. I'm grateful, truly I am that God had this in mind for me. A sweet mom at church asked me last week "Are you living the dream?" I smiled and said, "Yes, but honestly, I didn't see it coming!"
Which is why I need encouragement like this…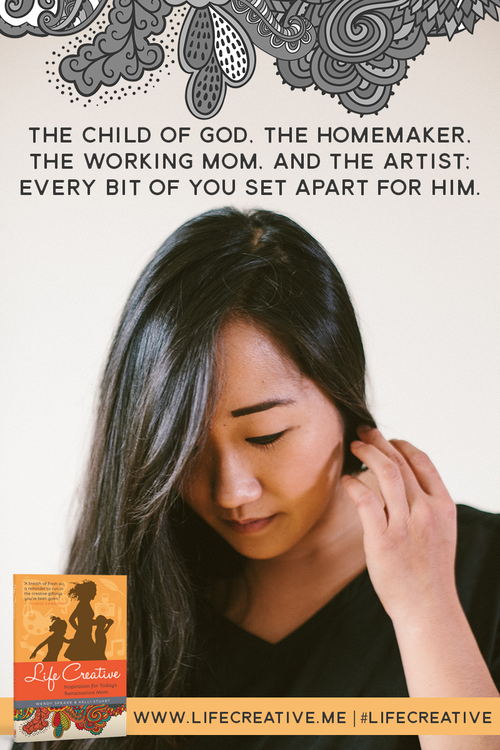 My friends Kelli and Wendy have written a stunning book called Life Creative: Inspiration for Today's Renaissance Mom with this in mind:
[callout]In this Pinterest age of handcrafted children's parties, Instagram photos of beautifully decorated homes, and blogs filled with poetry and prose, it is clear that we are in the midst of a brand new artistic renaissance. Not one born in Italian cathedrals or Harlem jazz clubs, but rather in kitchens, nurseries, and living rooms around the world. Mothers, working in the cracks and crevices of each hectic day, are adorning the world with their gifts, and they're showing all of us the beauty of this Life Creative.[/callout]
They want you to know that the world needs your art, your creativity begins at home, and that  God had something special in mind for the creative woman during this intense season of mothering. We love them, right?
Today, they have asked me to share a little bit of my story and how I live a creative writing life in the midst of mothering four girls. I'm super honored to be their guest today!
Meet me over here…bring your coffee!
Grab their book today, right here. 
xo,
Stacey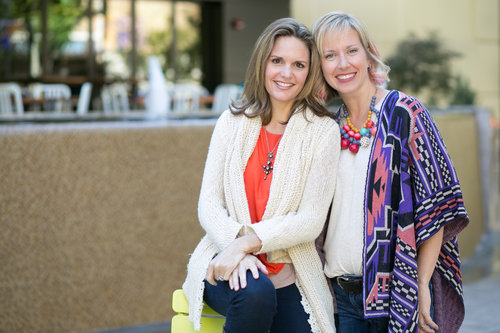 Wendy (mom of 3) is an actress who writes. Kelli (mom of 4) is a writer who sings.
P.S. I met Kelli at a DotMom conference a couple of years ago when we were roommates. You should know that I had *stalked* her on Twitter for a time and when I found out we were both headed to the conference I begged her to let me room with her. I bought her coffee every morning and I think after that she wasn't too worried about me. Kelli introduced me to Wendy and last summer both of them stopped by my house with their kids. We had 11 kids under 15 in the pool and sharing pizza. It was awesome. I know you will love them just like I do!