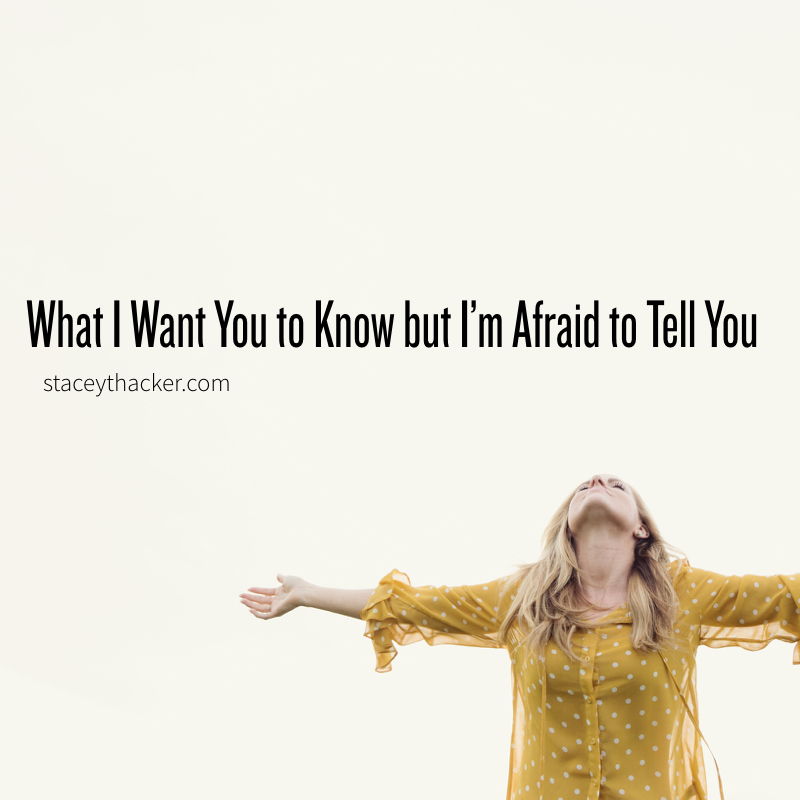 "Calling the crowd to join his disciples, he said, "Anyone who intends to come with me has to let me lead. You're not in the driver's seat; I am. Don't run from suffering; embrace it. Follow me and I'll show you how. Self-help is no help at all. Self-sacrifice is the way, my way, to saving yourself, your true self. What good would it do to get everything you want and lose you, the real you? What could you ever trade your soul for?" Mark 8:34-37 MSG
Scripture taken from my last blog post on February 23.
*****
I was in a worship service at church when my husband's heart stopped during a business meeting across town. On February 23, Mike was rushed to the hospital while I was singing Agnus Dei.
Holy. Holy. Are you Lord God, almighty.
Worthy is the lamb.
Worthy is the lamb.
Amen.
When I finally got to him and understood the gravity of the situation, my heart stopped, too. But in an entirely different way. I went numb—the physical shaking ever present. Breathing became my focus. And my world became very small.
Sit down.
Drink a cup of water.
Call the girls.
Answer questions.
Repeat.
I didn't run from suffering because I couldn't move. But I wasn't exactly embracing it either. Oh, I knew suffering. We had been around the block more than a few times. I wasn't walking bravely on oceans this time. I was weeping in the desert.
Hosea 2:14-15
"But once she has nothing, I'll be able to get through to her.
I'll entice her and lead her out into the wilderness where we can be alone,
and I'll speak right to her heart and try to win her back.
And then I'll give her back her vineyards;
I'll turn the valley of Achor, that "Valley of Trouble,"
into a gateway of hope."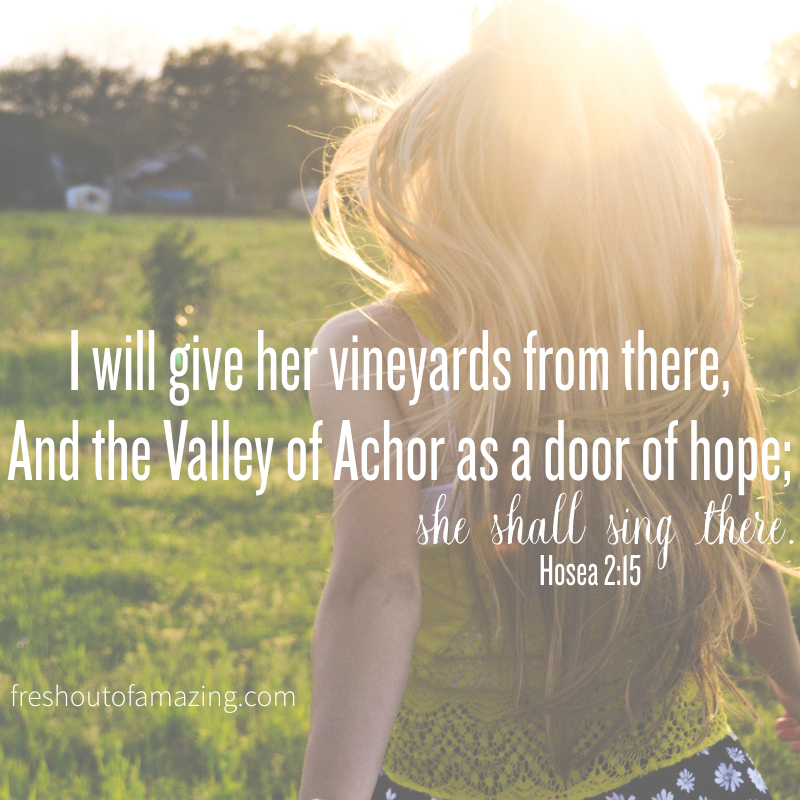 Familiar ground. This desert, I'm learning is where the redeemed learn to walk. (Isaiah 35:9). I have spent more days here than I care to count. I haven't chosen to walk here. But over and over again it has become the path beneath my feet.  This time I wasn't sure I was actually going to walk at all, let alone find the gateway of hope. How can you walk when you can't move or feel your own feet beneath you?
Instead, I found myself thinking about Naomi. I wonder if the first hard thing rocked her. Did she grasp for God in the midst of the famine? Was she uncomfortable enough to need him and only him?
What about after she was made a widow? Her famine became personal, now. Did she still have a shred of hope?
But then, she lost both sons. Her undoing nearly complete if not total. For a woman her famine was now of the severest kind. Was anything left of her?
It was severe enough that she changed her name.
"Naomi: Do not call me Naomi ever again, for I am no longer pleasant.
        Call me Mara instead, for I am filled with bitterness
because the Highest One has treated me bitterly." Ruth 1:19
And somehow in the cold hard chair of  the ICU waiting room I got it. Stripped bare and waiting. Again. I understood her in a way that scares me to tell you.  I saw her in my own heart. My undoing, now severe and complete as well.
In those first critical days I could not see through it. I tried to find faith eyes but all I saw was darkness. A veil of sorts pulled over my eyes. Wiser women told me I wasn't supposed to see through it. They were right.
I like Ruth.
I'm Ruth most days.
I encourage. I pray.
I cheer for those in my life wildly.
I've been Ruth for my husband and my girls.
I've prayed like crazy for others also going through fire-testing faith purifying times.
But now, I couldn't find an ounce of Ruth anywhere. Funny how I've written about Naomi's story before and I thought I knew. I thought I got it. But this time, she swung back into my life to sit with me in my own pit in the fiercest way.
I will tell you God was "plotting for his glory" (Piper) even while I was falling into the pit headlong. Just like he did for Naomi, He caught me. He didn't leave me. The same God who gently led her home during the harvest was leading me. He also provided Ruth—too many to count and name.
She sat with me.
She prayed over me in person and on millions of messages.
She handed me lattes.
She cared for my girls.
She sent me gift cards.
Over and over again.
I was not alone, not once.
God was near and so were his people.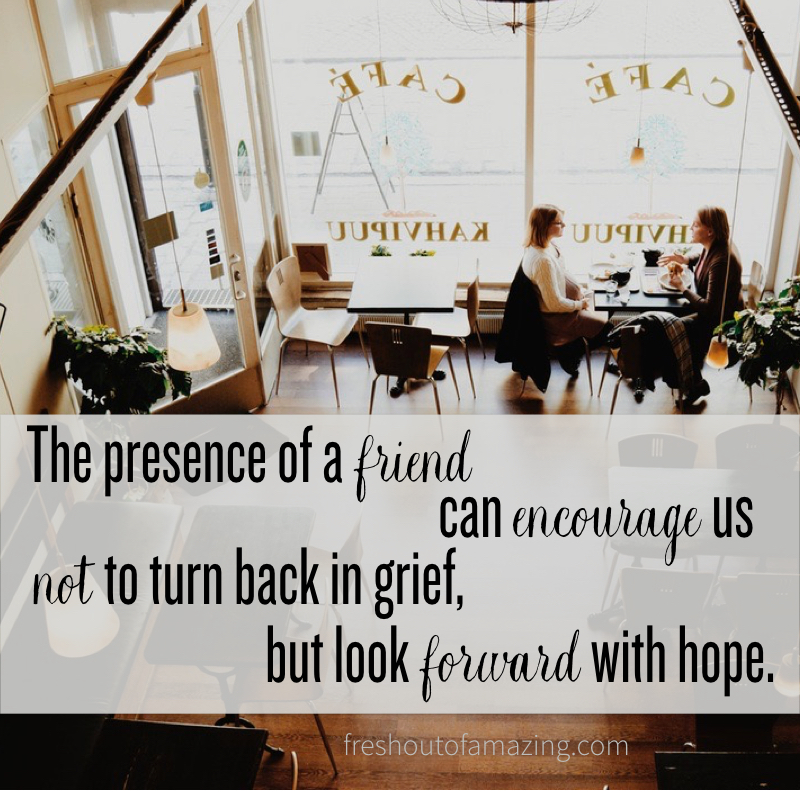 God has done an absolute miracle in our lives. My husband is home. Did you hear that? He is home. Almost 8 weeks have passed since I stood singing Holy are you Lord God. God has been merciful. After one month in the hospital and another month at home Mike is healing slowly. I am too.
But I am not the same. Part of me has died. That is probably the point. In fact, I'm sure of it.
The other part that scares me to death is I'm not sure who I'll be when this is all over. Maybe you won't want to be here. That scares me too. Slowly, I'm unwrapping grave clothes of my own making and I'm praying like crazy when it is all said and done you see more of Jesus than ever.
There is more to the story. It is truly unbelievable and at times we think maybe it happened to someone else. It may come out here, it may come out other places or maybe it will stay tucked in secret places for later days. I simply do not know. But know that this girl, who desperately wants to be Ruth is climbing out of the pit with both hands holding tightly to Jesus.
There is no other way.
Worthy is the lamb.
Amen.
P.S. If you have been praying and supporting our family thank you so much. We are grateful beyond words. Keep praying!