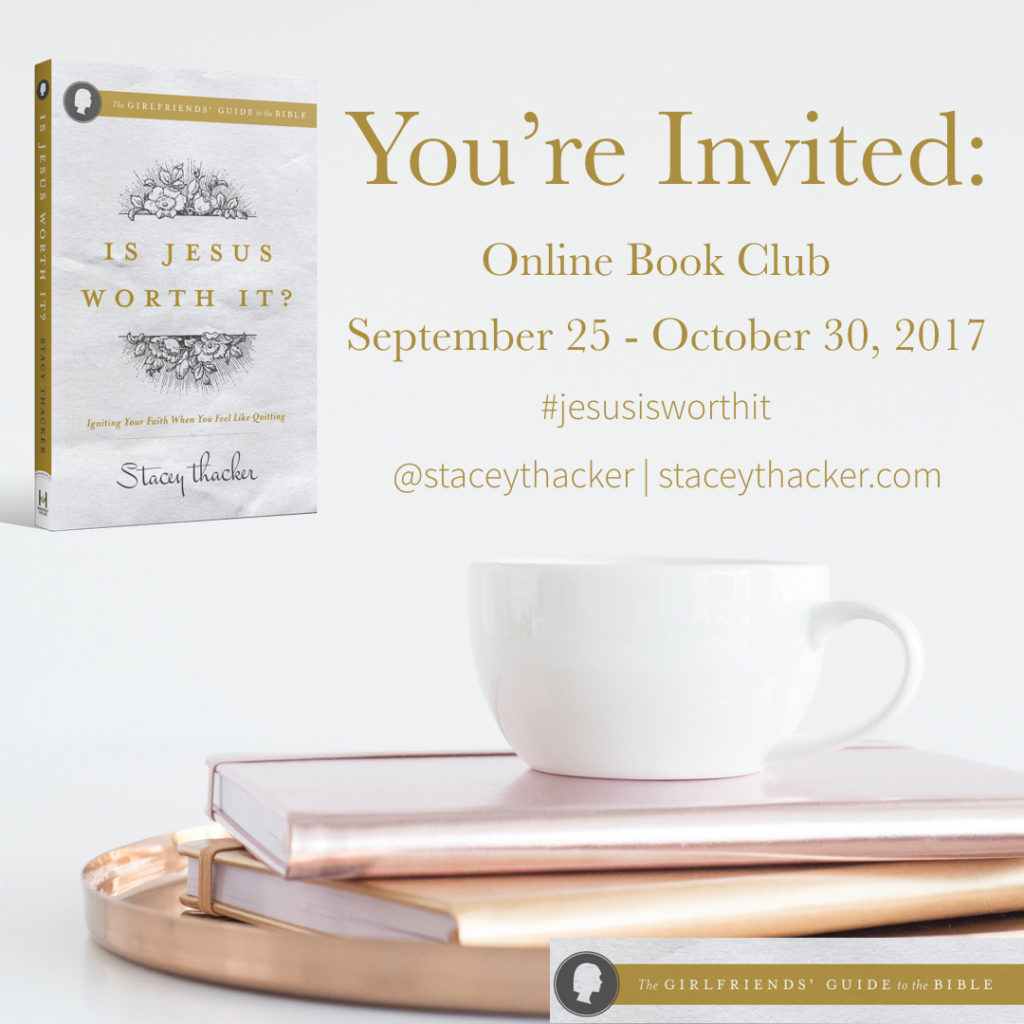 I can't wait to start reading Is Jesus Worth It together as a community! You can grab your book today and join us next week! I have a Facebook Group you can join as well! We will be discussing the book and I'll be posting Live Facebook videos in that group as well! You can join right here. 
I will also be posting on my Instagram account as well. Find me here 
Here is the reading schedule: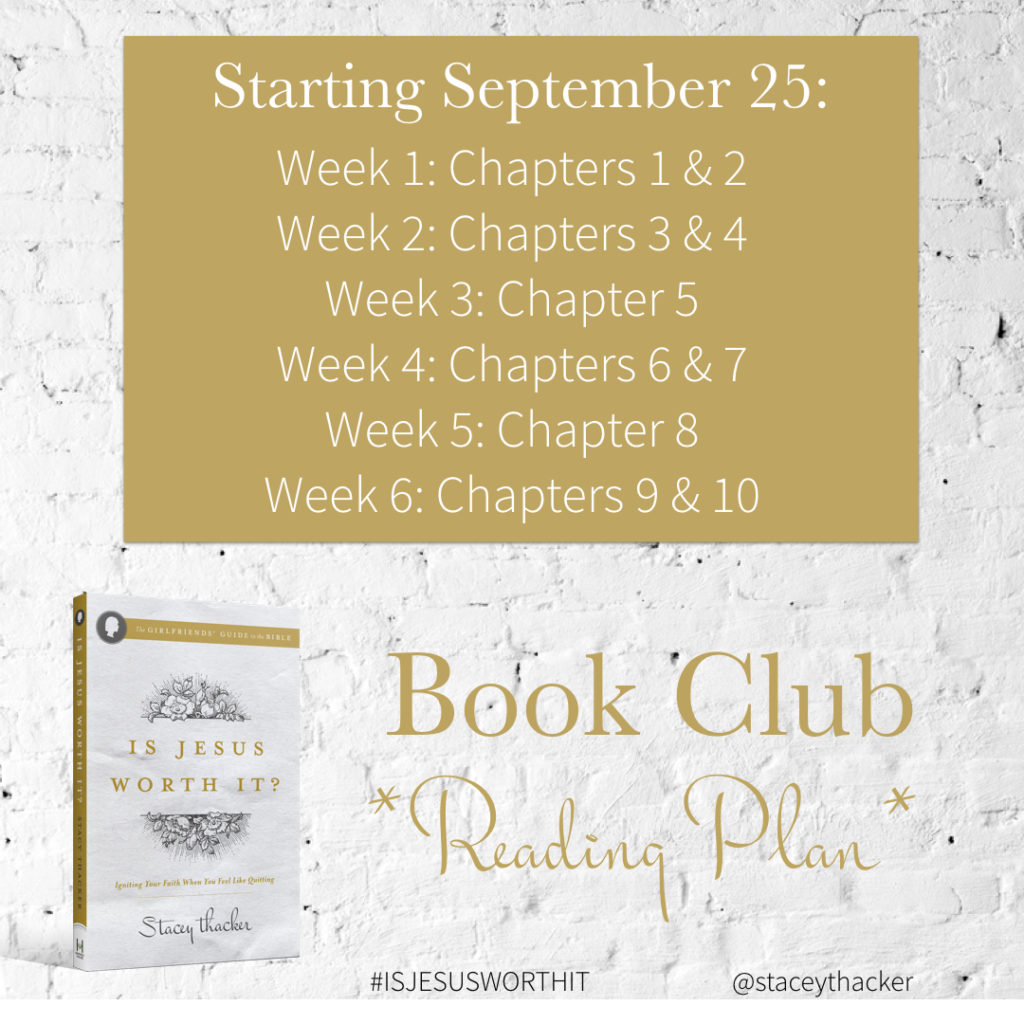 And remember, I only have NO Stress book clubs around here! Don't worry if you get behind! Just get a copy of the book, invite a girlfriend, and read with us!
xo,
Stacey