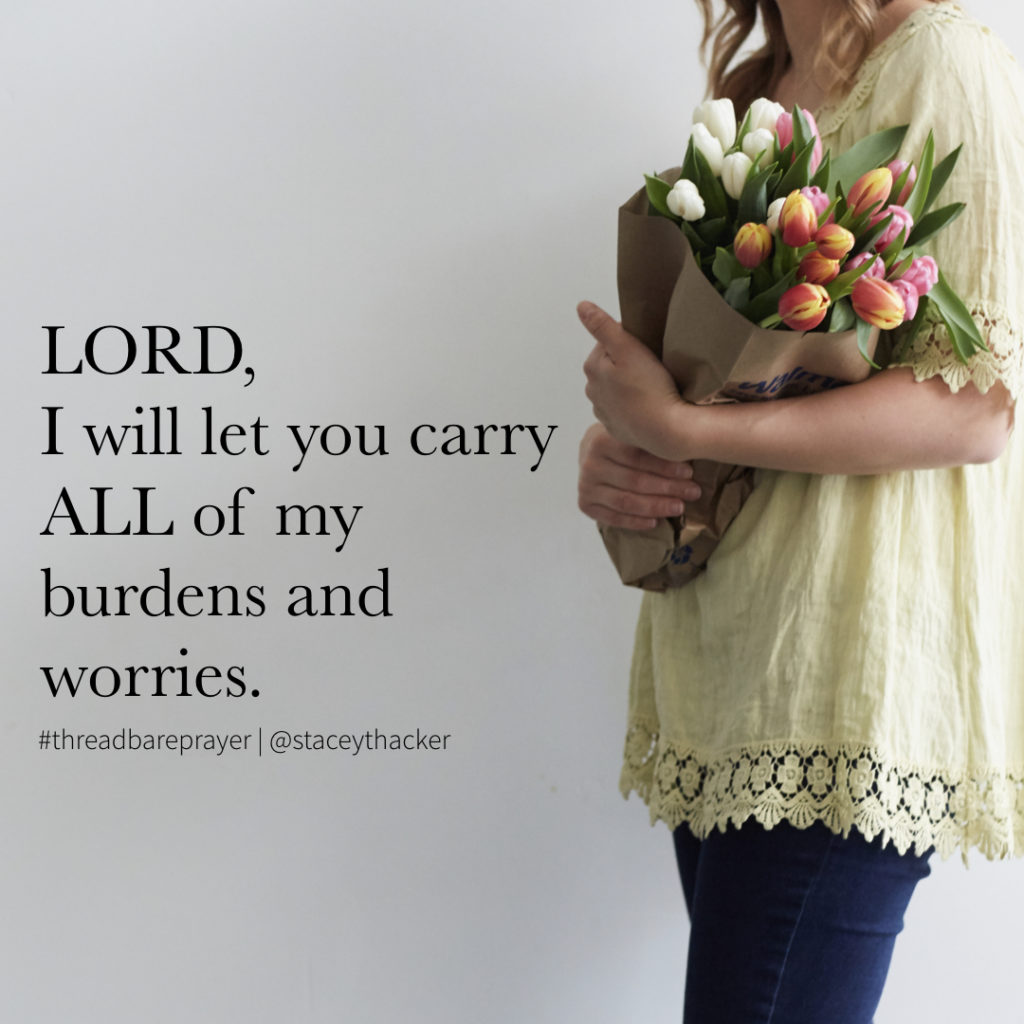 "Since God cares for you, let Him carry all your burdens and worries." 1 Peter 5:7, The Voice
Letting you carry some of my burdens and a few of my worries is ok.
But all Lord? 
They are many. They are heavy. And they are slowly draining the threadbare life right out of me. And so, as an act of faith I humble myself because I can't carry these anymore. I put the full weight on you:
Finances.
Healing.
My girls.
Fears.
Hurting friends.
Leading Well while broken.
I AM…
tired.
hurting.
afraid.
You Are..
kind.
strong.
in control.
Lord, I come.
Your strong hand has brought me here.
I trust you to lift me up in your OWN good time.
I'm putting the full weight of my anxieties on you and taking you at your WORD.  For I am your personal concern. (1 Peter 5:6-7, JBP)
Threadbare Prayer: LORD, I will let you carry all of my burdens and worries.
Amen.
"He will either avert what you fear, or support you under it. He will order all events to you so as shall convince you of his paternal love and tenderness towards you…" Matthew Henry