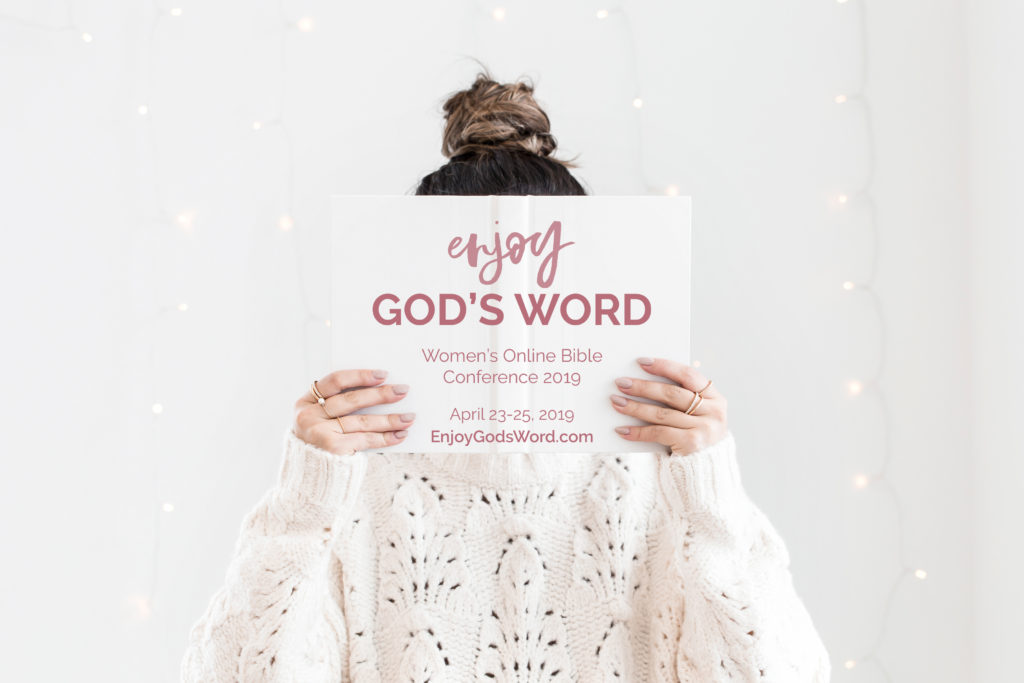 I love studying God's Word. My favorite part is getting to do that in community with other women who love to study as well. This time of year can be crazy busy, so I'm excited to be part of a unique fully online Bible Conference called "Enjoy God's Word."
We have live teaching through the book of Philippians with Katie Orr (These sessions will also be recorded for viewing later).
20 PLUS Breakout sessions with some of my favorite teachers!
Community – via a Private Facebook Group (Speakers will be dropping in to chat live too!)
It starts Tuesday April 23 and ends April 25. But you get LIFETIME Access with your conference pass!
My session goes live on Wednesday April 24 and is called "What Happens When Grace Walks In."  Here is a sneak peek!
To find out more go to Enjoy God's Word!
I hope you join me—Katie Orr, Erin Warren, Angie Elkins, Brook McGlothlin, Teri Lynne Underwood, Nicki Koziarz, Lara Williams, Liz Griffin, Tricia Goyer, Whitney Capps and MORE!