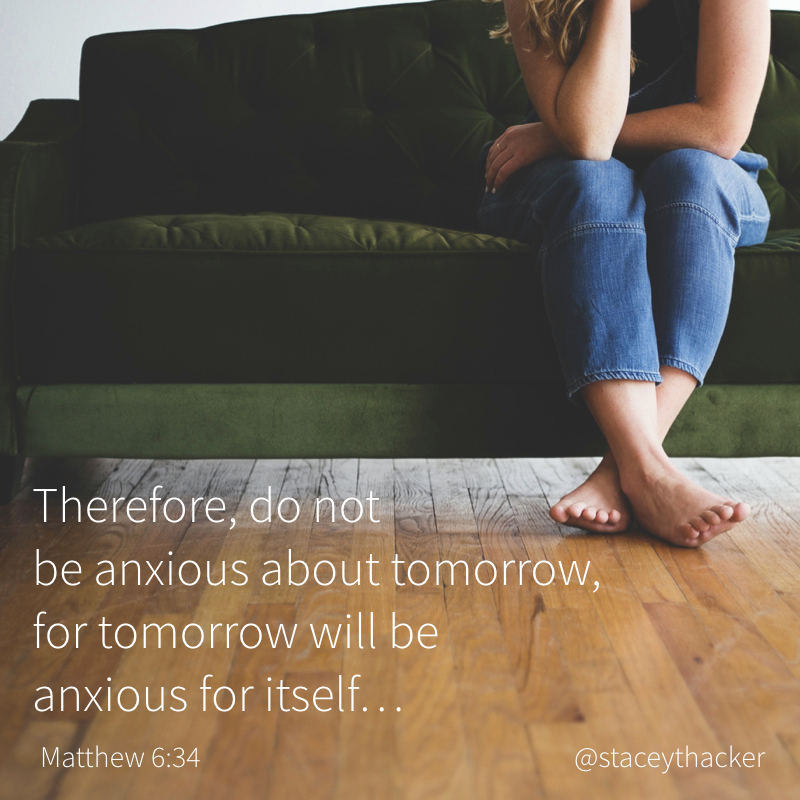 When I was a little girl there was no safer place for me than sitting on my daddy's lap. He would often tell me to pick out a book so he could read and sneak in some snuggle time with his only daughter. There have been so many times since his passing I have cried because I miss that sense of safe keeping. Sometimes a girl just needs her daddy to tell her everything is going to be ok. My dad's heart was tender towards me in a special way. Recently, my heavenly father showed me in a unique way he longs for my questions to lead me to his very personal care and tender keeping. And he used my dad to show me.
It started that day with a 4:30 AM wake-up call. Fear was heavy that morning. I lay there for a while until I heard the coffee pot beep, giving me permission to get out of bed. I'm not exaggerating when I say that getting out of bed was a struggle because the weight I was under felt like an actual person pushing me back down. I grabbed my oversize mug and sat in my oversized chair knowing I needed to open the Bible to do battle with this burden once again. Instead, I picked up my phone and opened Facebook. I started scrolling and a video flashback started playing on my screen. It was a video made a few years ago of my dad reading a passage of Scripture. The Scripture he was quoting said:
"Therefore I tell you, do not be anxious about your life, what you will eat or what you will drink, nor about your body, what you will put on. Is not life more than food, and the body more than clothing? 26 Look at the birds of the air: they neither sow nor reap nor gather into barns, and yet your heavenly Father feeds them. Are you not of more value than they? 27 And which of you by being anxious can add a single hour to his span of life?[b] 28 And why are you anxious about clothing? Consider the lilies of the field, how they grow: they neither toil nor spin, 29 yet I tell you, even Solomon in all his glory was not arrayed like one of these. 30 But if God so clothes the grass of the field, which today is alive and tomorrow is thrown into the oven, will he not much more clothe you, O you of little faith? 31 Therefore do not be anxious, saying, 'What shall we eat?' or 'What shall we drink?' or 'What shall we wear?' 32 For the Gentiles seek after all these things, and your heavenly Father knows that you need them all. 33 But seek first the kingdom of God and his righteousness, and all these things will be added to you. 34 "Therefore do not be anxious about tomorrow, for tomorrow will be anxious for itself. Sufficient for the day is its own trouble" (Matthew 6:25-34).
Immediately I was sobbing in my cup of coffee. To hear my dad say the exact words I needed to hear that morning four years after he had passed away was a deeply personal and moving moment for me. It was his voice telling me, "Hey Stacey, don't worry about all those things. Your heavenly Father knows your heart. He will take care of you."
You know what? I'm glad my shepherd is personal like that. I'm glad he sees me hanging out on Facebook when I should be reading His Word, knows what I need, where I'll be, and how to prepare my heart for the days ahead.
I think trials feel personal because they are; but the beauty of them being tailor-made for my heart is they lead to my shepherd who is more than able to handle every last one. And for the girl who needs to hear, "I know your heart. I will take care of you."
We simply need to let him.
Looking Forward,
Stacey
P.S. This was part of a summer series I shared in my monthly newsletter. You can sign up for first access, announcements, and go behind the scenes with me by signing up for free here.