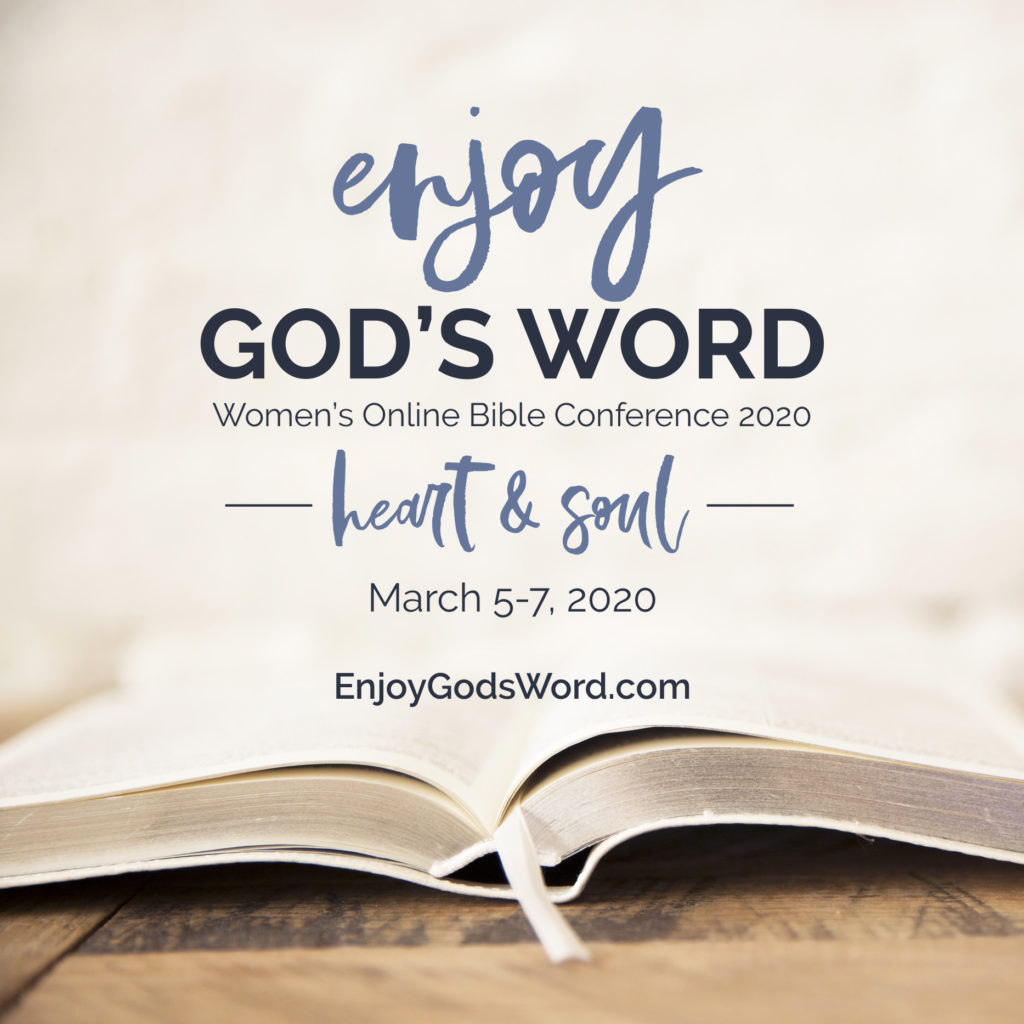 This post contains affiliate links for the Enjoy God's Word Conference. This simply means when you click through and purchase a ticket, at no extra cost to you, my family gets a small compensation. Thank you!
When my friend Katie Orr asked me to come back and be part of the NEXT Enjoy God's Word Online Bible Conference I said, "Absolutely! Yes!"
This is my third year with the fully online Bible Conference and I love everything about it. In a nutshell Enjoy God's Word is the Bible conference that comes to you!
Last year I spoke and served behind the scenes in the area of communication and this year I'm serving our speakers and chatting it up on the Enjoy God's Word social media accounts.
I am also one of the speakers! (see my topic below!)
Here are some fast facts:
Dates: March 5-7, 2020
Fully Online! No plane tickets needed!  Lifetime Access! 

*New for 2020! Actionable worksheets with practical plans for application.*LIFETIME access – watch and listen at your own pace!
*Over a dozen of practical and theological 30 minute breakout sessions geared toward helping you know and enjoy the Bible better.
*New for 2020! A live how-to workshop to help you make the most of the conference materials and apply them to your life.
*An invitation to the private Facebook group where you will be able to discuss what you are learning and ask questions.
*Realtime interaction with the breakout speakers through their live Q&A sessions.
*The digital conference notebook with listener's guides for each session.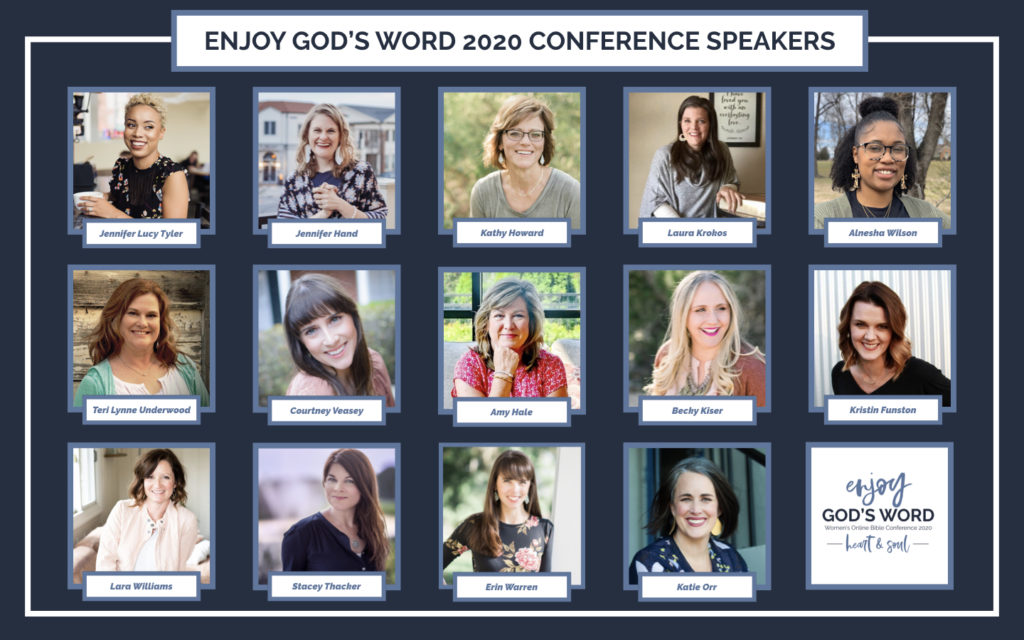 What am I speaking on?
My Scripture reference is Psalm 91 and my topic is going to be "How to Hold Fast When It All Breaks Loose." (Maybe you need this as much as I do!)
I don't want you to miss the Early Bird Ticket price of only $39.
The ticket price is LOWER this year too! Hooray! And right now is the best time to reserve your ticket before the busy holiday season!
The Early Bird Price is only $39!
BONUS!
As a bonus this year, we are adding an e-course on How to Have an Effective Quiet Time. Ticket holders will get access to this new eCourse which will arrive in February and will only be available for ticket holders until after the conference is over. This will give you time to work through the content before the live workshop where you will be able to ask questions, brainstorm, and troubleshoot the particulars given in the Quiet Time eCourse with Katie and Lara the creators.
Looking Forward,
Stacey