I scrolled through my blog feed today and noticed fewer words. You may have noticed too. There are reasons of course, but I thought I would let you know what I've been up to lately.
We are finally into summer full swing. My brain is breathing a bit. I find a little more mental space for me is a good thing.
My girls are thrilled to be dog-sitting this summer. I'm a little less thrilled but trying my best to play along. I really do love dogs. I'm not sure why I'm not fully on board yet. He sure is cute. His name is Charlie.
photo credit: Mike Thacker
I discovered Trader Joes. Don't get me started on the Cookie Butter and chocolate almonds. I also found five extra pounds. Go figure.
I'm writing words for a new project. I am really excited to tell you about but not quite yet. But if you read this blog post you would have some idea what I might be writing about.
I've been reading, too. I can't highly recommend enough this book.  Thought provoking, easy, heart level read.
For those of you who have asked and prayed, my daughter is feeling better. We are on a new journey of normal with doctor visits, blood work (monthly), and medicine daily. I've learned so much in the past few months about what we really do control. But thankfully, I don' have to control everything. 
I pulled together all of my posts on grief and loss because I walked by a Coke bottle at the grocery store that said, "Have a Coke with Dad" and got all weepy again. It reminded me other people are hurting too and maybe just maybe the words I've put here in the past year might help a little.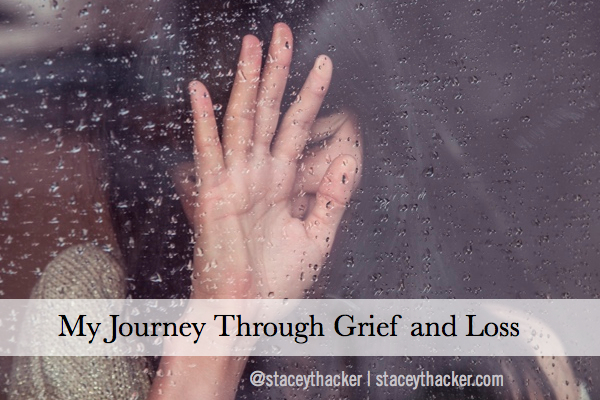 I'd love to hear what is going on with our lately. Let's chat.
xo,
Stacey
P.S. If you want to keep up with me in a more personal way, sign up for my newsletter called The Coffee Club.