So today, being is Leap Day. One "extra day" to do whatever we do for the glory of the Lord. What will you do with your day?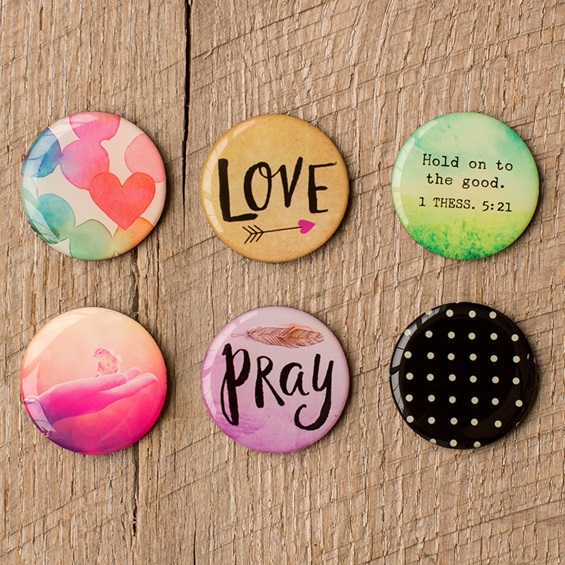 (cute magnets available @dayspring)
I've been thinking about an interview I saw with Mary Tyler Moore and her cast of friends. What was said of her was "She was so generous with lines. She would say, 'You take this line, it sounds more like what your character would say.' This had me thinking in my own life — who am I being generous with? What other mom, writer, blogger, friend, am I pushing to the front and saying ' You take this one.' — I want to be generous like that.
So today, I'm going to point you elsewhere. As much as writing in this space is a gift and I love that you meet me here, I never want this platform to be be a stumbling block for you or me.
So, with all of my heart, please generously click away!
Prayers for Girls – my dear friend Teri Lynne has started a new monthly prayer challenge for mothers of girls. Her new site launches Monday, March 1.  If you are a girl mom, just add your name here. Join a growing community of praying moms.
The Happy Hour Podcast hosted by Jamie Ivey – this episode with Sally Lloyd Jones is worth listening to more than once. Writers, creatives, parents, people who love a good story go ahead and listen while you do dishes. Simply put it totally encouraged my heart. You know Sally right? She wrote this in my favorite Children's Bible about God's love for you: (image below found here)
A beautiful Book on The Gift Friendship: Dawn Camp sweetly pulled together some of the most beautiful words on friendship from some of my favorite people. If you look a little closely at the story shared by my friend Kristen Strong, you might notice the weeping hot mess of a girl she is talking about sounds vaguely familiar. That chat over cupcakes if forever imprinted on my heart. Grab one for you BFF today to remind her she is dear to you.
The First 5 App: The women of Proverbs 31 have created a new app and currently they are walking through Hebrews and Leviticus. Today is day one and I'm going to tell you, if you start your day with Jesus, it will bless your heart. I love this app and two of my four girls have downloaded it as well. It gives us a chance to talk about the Word together in a conversational and yet rich style. It is available on Google Play and iTunes. Find them here on #insta as well to light up your feed with Truth!
xo,
Stacey
P.S. See you real soon! Maybe, I'll be back Wednesday with What I Wore?