When I first heard the song, "Good, Good Father" by Chris Tomlin I could not sing it. The words would form in my mouth but they would not come out. Maybe these Fresh Out of Amazing words will explain why:
My family asked me to sing at Daddy's funeral, and I couldn't. No way. It is virtually impossible to sing when you are weeping. Do you know your throat actually closes up and you can't sing? It's true. Besides, the song was nowhere to be found. In the early days of grief, my worship pastor, Jon, said, "Don't lose your song, Stacey." How did he know I was so close to letting bitterness swallow up my song? I had no idea how to respond to Jon. I'm a worshipper. I lead worship. I love to sing. The trouble was, when I tried to sing after my daddy died, the lyrics got stuck in my throat. When that phone call came, I started swallowing song lyrics, and they were balm to my heart. Yet even today, singing about heaven stops me mid-note. But God had promised, "She will sing there." His people came out of Egypt singing songs of deliverance, and the God who enabled those songs promised that this bitter place, this valley of Achor, would also be filled with a song. He had promised, and I was holding on to that promise with both hands. Quite frankly, though, the song in my heart was really more bitter than sweet. 
Every time I sang about my Good Father, I couldn't help think about my dad. But during those early days of my journey with loss and grief, God gave me a promise in his Word:
I will give her vineyards from thence, and the valley of Achor for a door of hope: and she shall sing there (Hosea 2:15).
It came from a sweet blog reader who had been through her own hard days. I took that promise to heart. God has been faithful. And yes, a Good Father.
About a month ago as God would have it,  a friend of mine sent the words of Good, Good Father to my daughter who has been quite ill over the past year. I started singing it daily and instead of it getting stuck in my mouth, it became my valley of Achor song.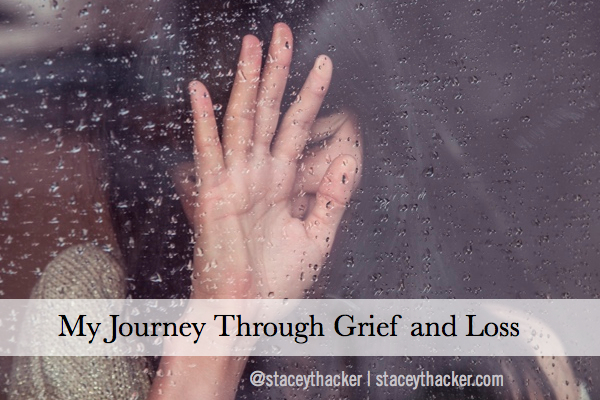 Today is Good Friday. Today also marks 2 years to the day my dad entered heaven. I sill miss him. I  miss him when I see someone at the store who looks like him, I miss when I need to be brave and really want to hear him say, "You got this." I miss him interacting with my girls.  But, I am encouraged by this quote I read recently from Billy Graham:
"One day you will hear that Billy Graham has died." He said, 'Don't believe it. On that day I will be more alive than I ever will be."
My dad is more alive than he ever was because of our Good, Good Father and a Good, Good Friday when Jesus suffered and died for us.
"Since therefore the children share in flesh and blood, he himself likewise partook of the same things, that through death he might destroy the one who has the power of death, that is, the devil, and deliver all those who through fear of death were subject to lifelong slavery," Hebrews 2:14-15
Jesus through death destroyed the power death has over us. There is a song to sing. I guarantee you my dad is singing loudly today.
I'm singing, too.
The song has not been lost after all.
Looking Forward,
Stacey