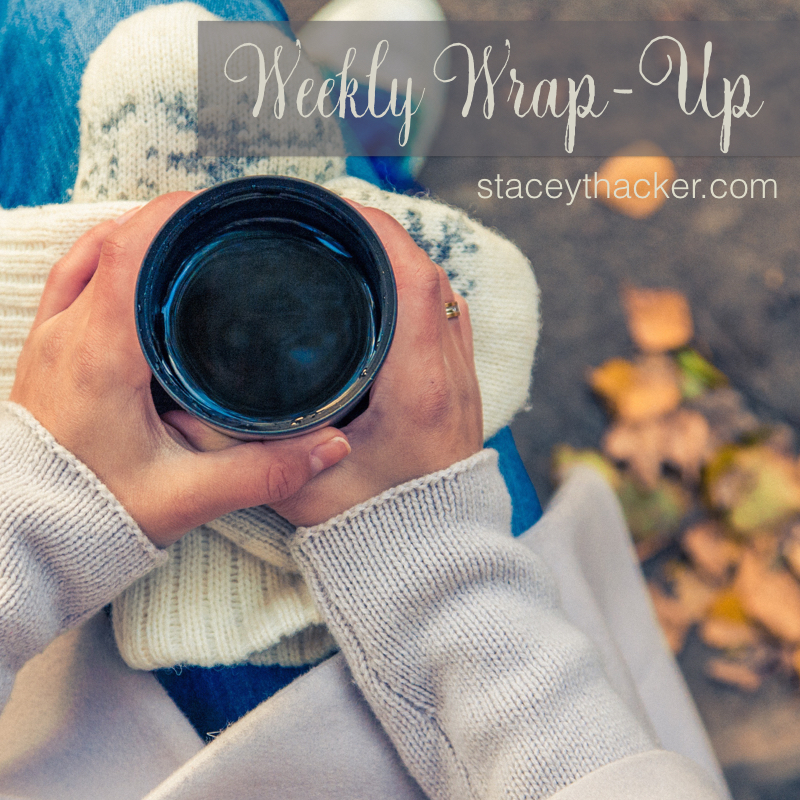 This week got away from me. I mean we started off sending our kids out to get candy for us, right? My littles still think Trick-or-Treating is the best idea ever. I am not always of the same mind. I usually fuss about it in my head and dread the whole event. And then, as if magical fairy dust does really exists it actually was quite lovely. Our weather was perfect, they dressed as Anna and Elsa (I know, I was shocked too!) and they had fun. Just remind me next year when I'm fussing AGAIN about the whole thing. They are only little once.
So, this and a few other things (doctor appointments and all the driving of the people back and forth and the cooking of the dinner) left me little time to write. I am also working on a new project (shhh! more soon) so that took up some time too. Anyway, here are a few things to check out!
What I Wore | More of What I've Learned: by Me – I've been doing What I Wore posts for about 6 years. Can you believe it?  They are some of my favorite posts! And along the way I've learned a few things.
What to do when your emotions are controlling you:  by Brooke McGlothlin  – This is pulled directly from our book Hope for the Weary Mom and is one of my favorite parts of the book. Even if you aren't a mom, this idea of "Cast Your Nets" one more time is so good.
My 'What I Like + Why Outfit Example:  by Greater than Rubies –  inspired my what I wore post this week on Insta!
The Best Seller Myth – from B&H Blog for all the #writeitgirl girls who think, "Wow, I wish I could hit the NYT Bestseller list, too!" Maybe that is not really what we think it is.
Fresh Out of Amazing is still being featured at Barnes and Noble Stores all over the country as a featured pick in Christian Living! Would you? If you want to grab a book drop by a B&N near you! Tell your friends! Take a picture! Tag me on Social Media! Yay!
What I'd Like to talk about if we had coffee this week.
God's Word: There has not been one time in my life when I have come seeking to be filled up that God has denied me. I think this is why I can't stop telling women about my love for God's Word. If you ever hear me speak or read anything else I've written, you will probably come to a part much like this where I sound a bit like a broken record. It just matters that much. I will always do my level best to leave you with the encouragement to be a girl who sits at the feet of Jesus and receives his mercy through engaging with his powerful Word. I can't stop, and I won't stop. I spent years treating God's Word as an accessory I carried to church or pulled out to write a Bible verse on a note for a friend. Until I hit rock bottom and God used it to put the pieces of my heart back together I did not realize his Word is so much more than a crutch. It is a sword. I wanted to be a girl who knew how to use it once and for all.