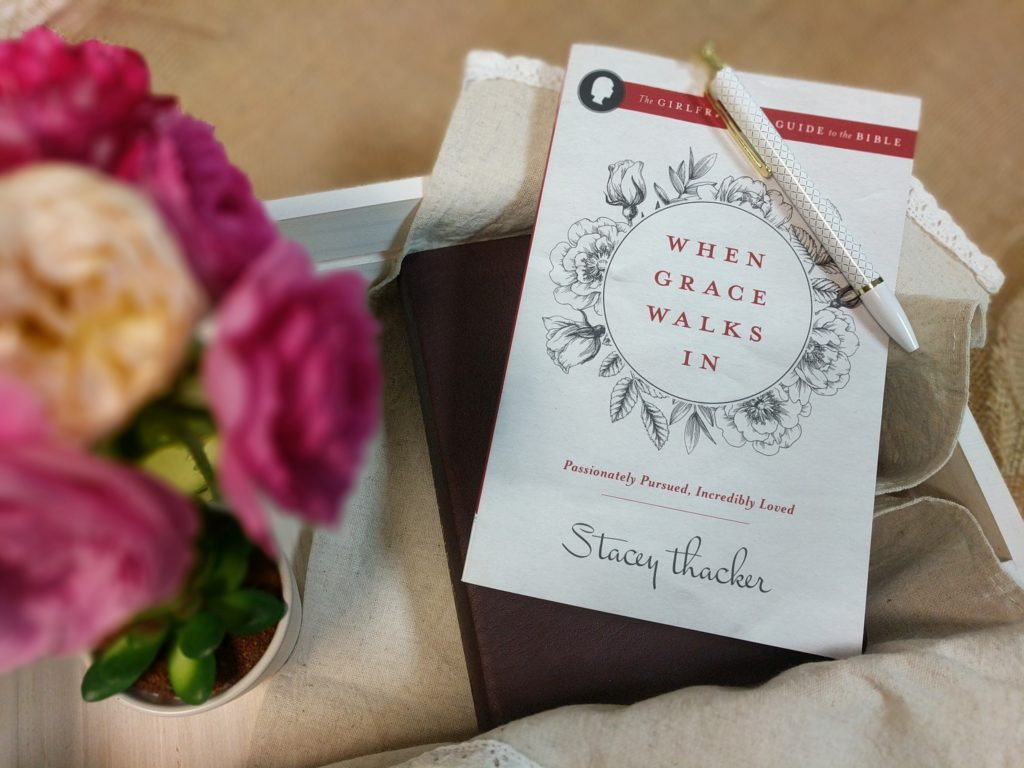 Usually about 2-3 weeks out from a book release I fall into a pit of internal despair. I could probably set my smart-phone to alert me. In fact I should. It is also possible I'm not the only one. Although the enemy sure likes to convince me it is only me. But, since this pit isn't a place I really want to keep tripping over, I'm going to invite you to peek over the edge with me. I'm bringing a big flashlight from Romans with me as well. Praying that as the light shines in the darkness—the enemy will flee. Last week, I heard from pastor Erwin McManus that "Freedom is on the other side of your fear." So here goes.
[exhale.]
Sometimes I write words that I want to raise up a flag pole like a banner I wave boldly. Not because I think the words are all that literary.  I want to declare them because God has written them on my heart and they have landed true. So I listen, linger, and share them—as writers do.
Other times those word raise themselves up and mock me. The enemy takes them (or snippets of them) like stones and hurls them back at me.  He says, "You are a big fat hypocrite. How can you say this is true and actually not live like it is? You are lying to those sweet women. Because deep down you don't believe it. Besides is it TRUE? Did God say that? Or did it just sound good on the page?"
And the very person I don't want to be I, I become. The very thing I promise I will not do, I do. 
Like Eve, I doubt His Words. I take the fruit of fear offered and cover myself with shame.
And the battle rages into a full blown war.
I worry.
I fear.
I allow shame to name me.
I distrust the ability of God to meet my needs.
Miserable girl that I am.
Afflicted.
And most people would have NO idea.
Because part of the war is keeping it hidden.
Last night as I was getting ready to go to bed I was thinking about how exhausted I am. I've spent the better part of this summer in the pit and fighting this battle. The Lord reminded me (ahem…again) that I have a choice to make every day. Will I listen to the accuser and choose the sin path he sets before me? Or will I let grace walk in once more and choose the freedom He brings with him?
One takes me to broken place of fear and shame.
The other takes me into the throne room to receive what I need WHEN I need it.
Thankfully, it would appear my war isn't unique to me. This past year I studied in Romans:
 "But now we are released from the law, having died to that which held us captive, so that we serve in the new way of the Spirit and not in the old way of the written code." Romans 7.6 (emphasis mine)
The question for me is "Who will I serve?"
I realize that sometimes good girls like myself are bound by the accuser in a different way. Sometimes freedom is super uncomfortable. We like rules and freedom doesn't feel like a good fit when the internal voice in your head screams fear and shame.  Mine as you can guess has been pretty loud and bossy lately.
Paul goes on in Romans 8 to say:
"Therefore, now no condemnation awaits those who are living in Jesus the Anointed, the Liberating King, 2 because when you live in the Anointed One, Jesus, a new law takes effect. The law of the Spirit of life breathes into you and liberates you from the law of sin and death." Romans 8:1-2 (Voice)
Therefore – NOW there is no condemnation for those living in Jesus. (including me)
He liberated me.
The new law of the Spirit of life breathes into me.
I am free from sin.
I am free from death.
What a truth to fall headlong into.
I have to shift my focus.
I have lift my eyes to truth.
Every. Single. Day.
***
I'm not saying you are LIKE me in this battle. Maybe you are. So these words are for you if so. Your battle ground may look different but God's Word is no less true.  But just in case this has hit your square in the middle of your biggest fears, here is what I'm praying.  You are welcome to join me.
Lord,
I don't want to be sick with worry or fear or bitterness that feels like death. I want to be free. I know that in order to experience the grace you died to give me, I have to let you do the deep work of not only liberating me eternally, but sanctifying me daily. I need to seek you in that secret place I war and invite you in there — to kill that condemnation that holds me captive.
Because the truth of the matter is You have already done all of that. I will stop erecting barriers that do not exist anymore. You died to bring that wall down.
And you live that I might walk in freedom—with Grace.
"that the God of our Lord Jesus Christ, the Father of glory, may give you the Spirit of wisdom and of revelation in the knowledge of him,18 having the eyes of your hearts enlightened, that you may know what is the hope to which he has called you, what are the riches of his glorious inheritance in the saints, 19 and what is the immeasurable greatness of his power toward us who believe, according to the working of his great might 20 that he worked in Christ when he raised him from the dead and seated him at his right hand in the heavenly places, 21 far above all rule and authority and power and dominion, and above every name that is named, not only in this age but also in the one to come.'
Ephesians 1:17-21
I will be "be strong in the Lord and in the strength of his might." (Ephesians 6:10).
I will walk with grace out of this pit once more.
xo,
Stacey
When Grace Walks In: Passionately Pursued, Incredibly loved releases September 4, 2018. It is available for pre-order wherever books are sold. To find out more about the book go here.