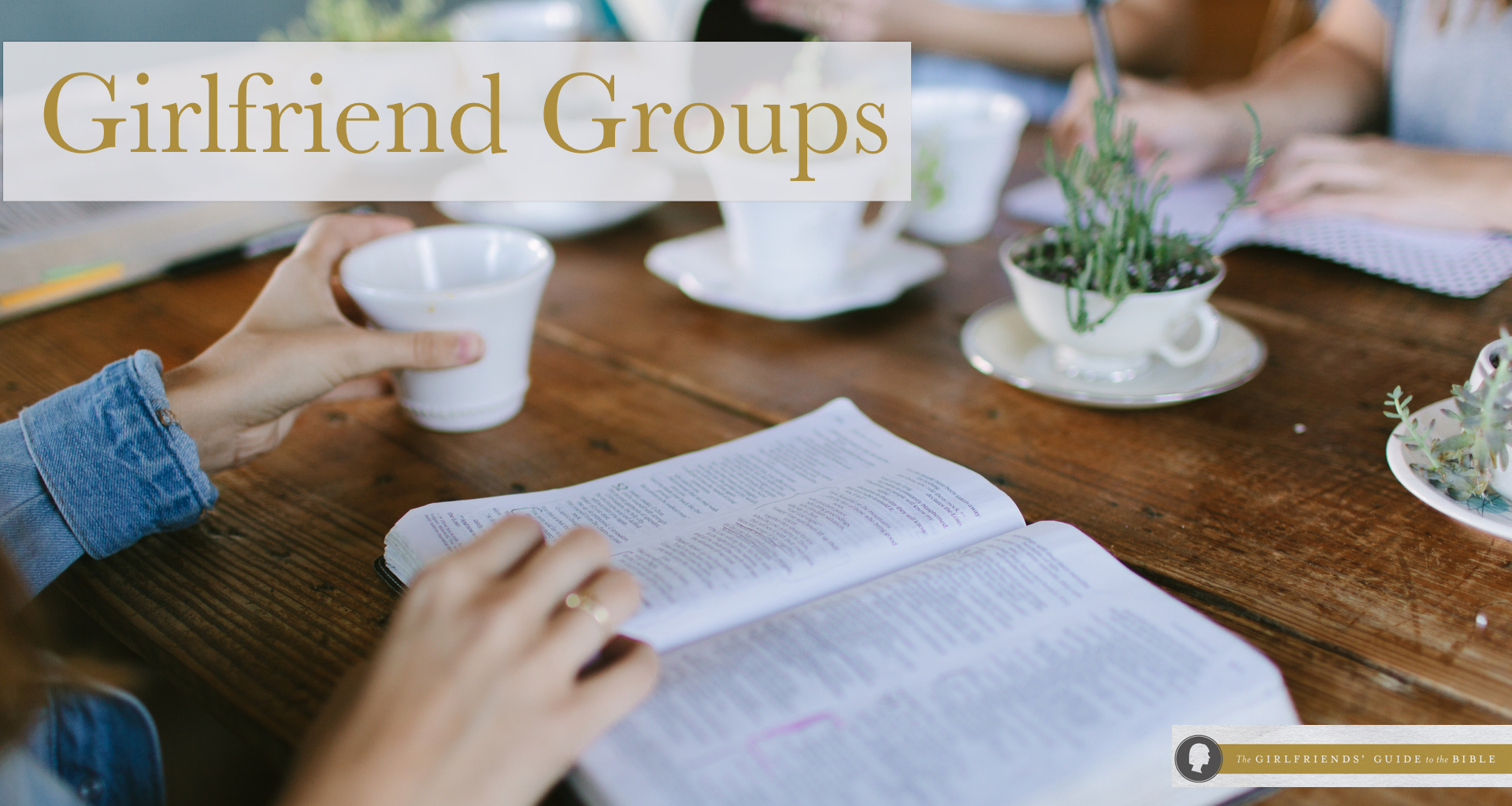 One of my favorite things in life is gathering a small group of women to dive deep into God's Word and heart-to-heart connections.  I've taken part in groups like this. Our meetings are some of the sweetest times I've  spent around a table as we share our lives, grow in faith, and pray for on another.
I have an idea. What if you gathered together with a group of friends, studied the book of Hebrews and also read Is Jesus Worth It? I'd love to walk alongside you as you lead your group and offer a little bit of encouragement for you along the way!
This is what a Girlfriends' Group is all about.  Why not start one today?
Sign Up
Are you interested in a Girlfriends Guide to the Bible? Maybe you are considering starting a Girlfriend Group at church or in your home or office. I would love to encourage you as you lead! I will send exclusive resources from time to time plus information on training I believe you will find valuable! So go ahead and sign up—it is free!
Invite Girlfriends
Ask 2-3 of your friends (or more) to be part of your group! This may be a step of faith for you, but I guarantee you God will bring the women to your group who want to know Him more!
Free Resources
I have a few of my favorite things over here that you can use to get your group going! Including a book mark and a print you can hand out out to your group as free gift! Plus, there is more to come!
The LIFE Bible Study Method
As part of book 1 of the Girlfriends' Guide to the Bible I have developed a simple Bible study method to help you dig into Scripture on your own! It uses the acronym LIFE. It is explained in the book, but I've also created a free email series so you can dive in today!
Is Jesus Worth It?
I would be honored if your group read Is Jesus Worth It? as a commentary to the book of Hebrews. I think it has the potential to connect the hearts of women in a unique way and help get your conversation started! Book 2 comes out in September 2018 on the book of Ephesians!
Purchase the book here. 
Pray
Bathe your group in prayer. Start now. Ask God to lead you to the women he wants you to invite. Pray as you read. Pray as you gather. be committed to praying for one another between meetings. Begin and end with prayer.