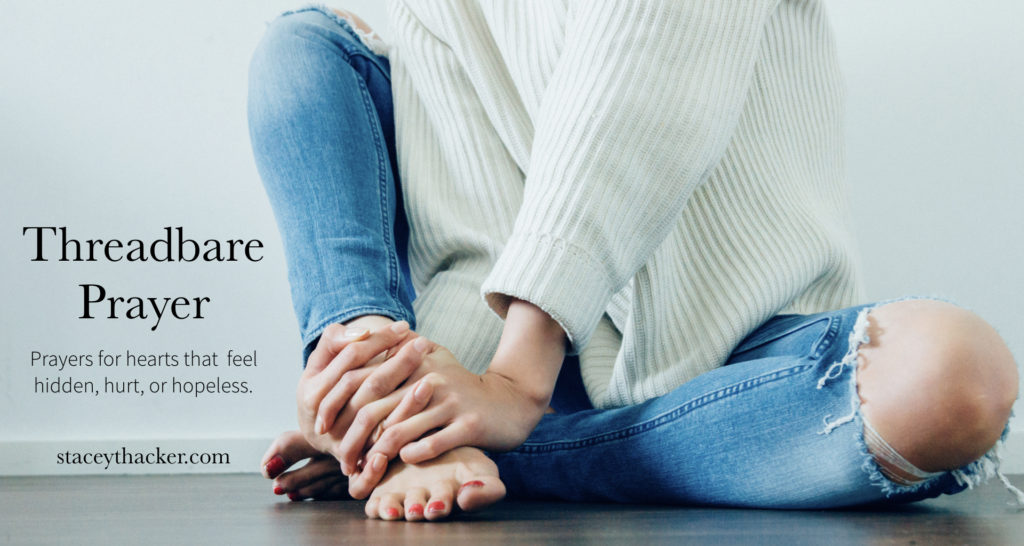 "The Lord will keep your going out and your coming in from this time forth and forevermore." Psalm 121:8 
LORD,
As I am moving further up and and further* in on this journey, sometimes I don't feel like I can take the next step. Maybe it is because I foolishly insist on carrying the weight of my world in my arms. You never intended this for me.
I am:
fretful

exhausted

trying to hold it all together
You Are:
Always watching

Never sleeping

My keeper
Keeping my life—and those I love—is no small thing. But it isn't too hard for you. You created everything I can see and yet you never take your eyes off of me. From breath to breath, your steadiness brings a holy confidence back to my aching soul.
threadbare prayer: LORD, you keep my life from breath to breath. 
Listen on the Podcast: Click here
P.S. This brand new Threadbare Prayer not found in the book. I hope it blesses you. Need a book? You can find it here or here or wherever you buy books online.
*Wording borrowed from the incomparable CS Lewis