So there I was, fresh out of amazing in many ways and I had no idea what turn my story would take next. I thought I was going to be thinking about what the book would be about. And then suddenly I was living it in the most devastating way. Today I'm sharing an excerpt from chapter 6 of Fresh Out of Amazing. This chapter called "When You Feel Like You've Lost Your Song in the Valley of Bitterness" really should have a warning label. Just so you know, I cried writing it.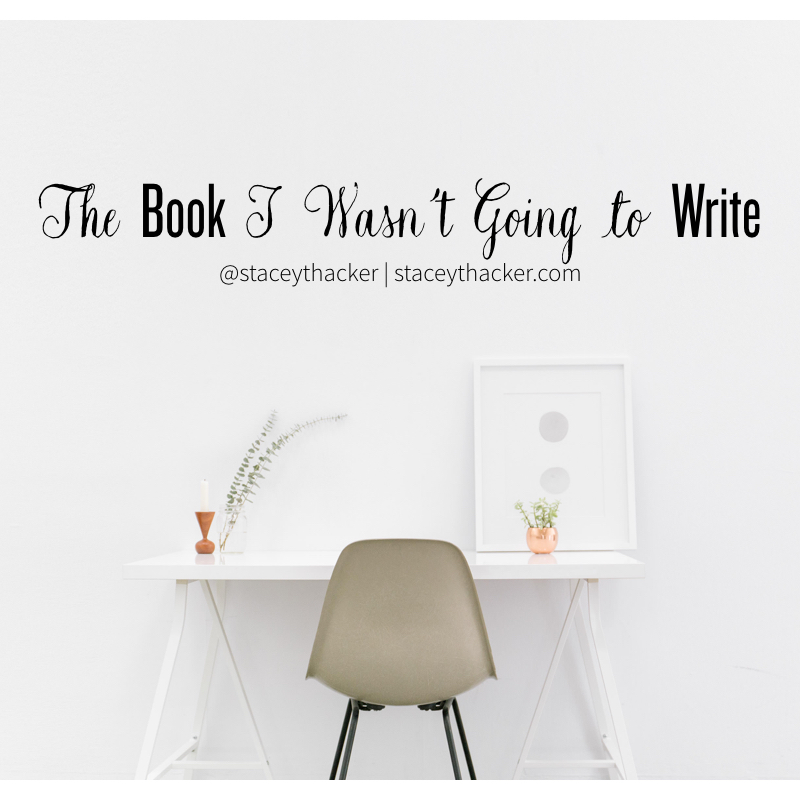 "I hit send on my e-mail and saw that my phone was ringing. I say saw because my phone was still on silent from the night before. It was a small miracle that I saw it ring. I recognized my mom's number and of course answered immediately. Admittedly, I was a bit surprised because we had spoken the day before for well over an hour. I had told her all about my trip to New York for a conference the previous week where Brooke and I had spoken on the topic of How to Have Hope Now. She was a proud mom and had added, as usual, that she had no idea how I write and speak. 'You must get that from your dad,' she'd said, and then went on to tell me he had had a pretty good weekend and now was at his third and final radiation treatment. My dad had heroically battled cancer on and of for five years.
'Stacey Lynn?' said the male voice on the phone.
Before I could respond, he said, 'It's your daddy.
'He is gone.' His voice choked out the words, but they were clear enough for me to know what he had said. Still, I said what you would expect me to say.
'What?'
'He passed this morning, honey. I'm so sorry.'
At this point a sound deep from within my soul escaped before I could contain it. I heard it. I felt it. I saw it. But I could not stop it. I jumped up and started pacing back and forth around my bedroom.
I set my phone down and continued to pace around the room. This became my before-and-after moment. Before the phone call I was making plans for shopping, pool sitting, and movie watching with my girls. After the call I was swimming in an ocean of grief in desperate need of something to grab on to.
The room was spinning. The combination of shock and grief laid me low, and I parked my shaking body on the floor against the wall next to my bed. I didn't move for at least an hour. I'd had the wind knocked out of me once as a girl and woke up on the floor of my neighbor's garage, struggling to breathe. Now, some forty years later, I was on the floor, knocked clean out, struggling to breathe, and trying to figure out what had happened. Being in the wilderness hurt deeply, and I had been caught off guard in every way.
As minister and writer Matthew Henry once said, " Those whom God has mercy in store for he first brings into a wilderness." I can tell you straight up that my plunge into the wilderness of grief did not feel like fresh mercy on day one or even on day seventeen. But God led me there, and it wasn't to watch me bleed for nothing. He had a purpose in my pain. He always does.
This wilderness stripped me. I was humbled and dependent, crying out to God for my next breath. I had no choice but to beg him for it. During those early days of grief, nothing else held any hope whatsoever. What came out of my heart in those early days looked a whole lot like bitterness, and my gracious God absorbed every drop."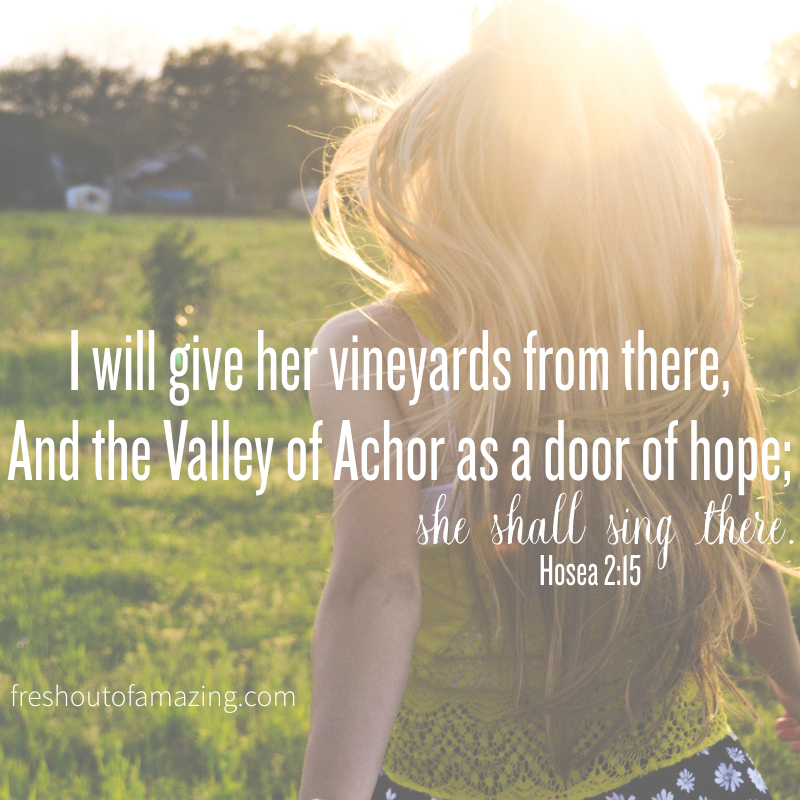 "The first morning back at home after the funeral, I grabbed my oversized cup of coffee and sank down deep into the red chair where I meet with Jesus every morning. Of course he was there waiting for me just as he always is. I had much to say to him, and I'm grateful that he graciously absorbed it all.
I told him in no uncertain terms that I was done, I had nothing left to give to anyone, I didn't have any encouraging words to put on my blog or care about making a new book outline. I wanted to sit in that big chair forever and pull the blanket over my head. I wanted to quit life. I wanted to be bitter like Naomi. In many ways I was. I told my heavenly Father, 'Lord, I'm fresh out of amazing in every way.'
Then, as if Jesus himself were sitting next to me in the red chair, I heard him say, 'I know you feel fresh out of amazing, sweet girl. But do not fear. I do not waste anything you experience in your life. You are exactly where I want you. I am never out of amazing—and it's time for you to see me big in your life.'
Tears streamed down my face, and I picked up my Bible. At the Spirit's leading, I turned to a tiny book in the Old Testament called Habakkuk. It was time for me to begin the process of healing. It was slow in coming, but in the light of dawn on that April morning, healing quietly began. My own sweet and bitter experience of God's providence was unfolding in a song."
[callout]And so, there was a book I hadn't planned on writing that now I needed in the worst way. But, the truth be told, I didn't want to write it from this wilderness. Oh but Jesus. Slowly he began to heal my heart and over the next year showed me that sometimes your breaking point births a bigger story.[/callout]
Fresh out of Amazing is is my story. But I think you might find your story there, too.
My hope is that it will encourage you to draw near to Jesus when you need him most.
I promise, he is waiting for you to do just that.
xo,
Stacey
You can pick up Fresh Out of Amazing wherever books or sold. To find out more, go here.
The Book I Wasn't Going to Write is a 4 part series.