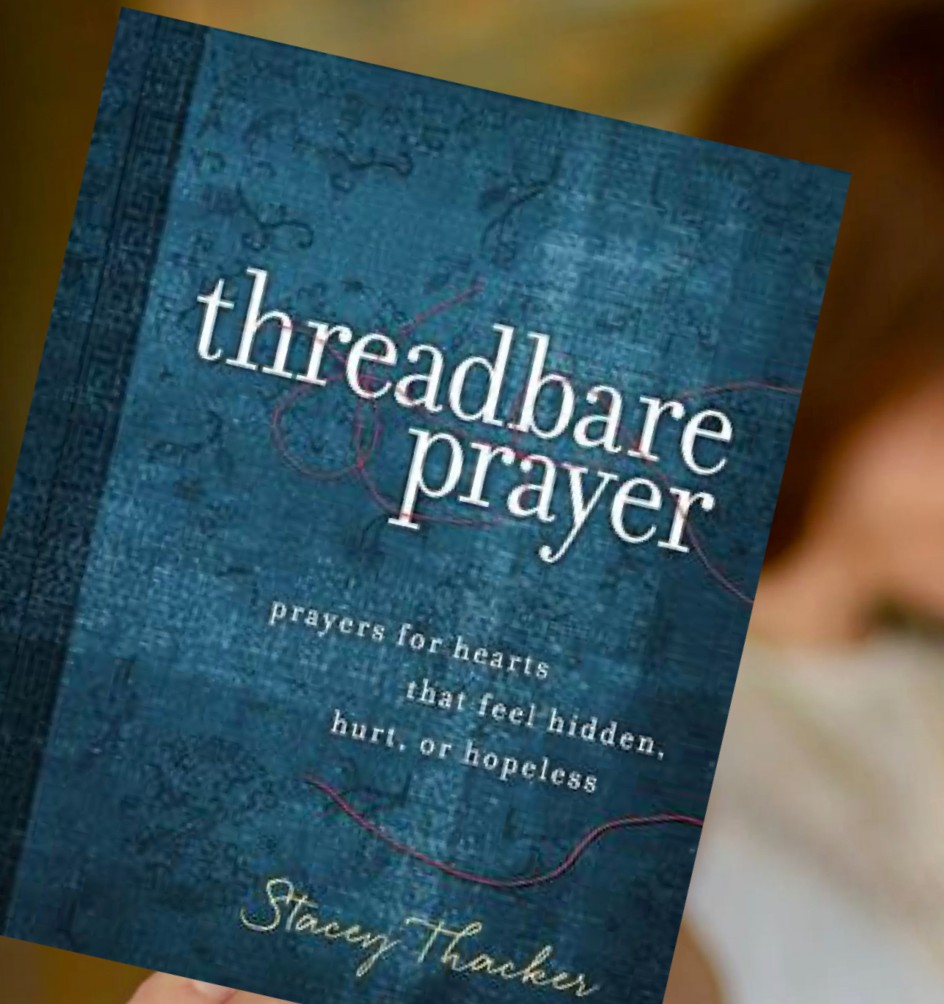 My book Threadbare Prayer: 100 Prayers for Hearts that Feel Hidden, Hurt, and Hopeless released in October of 2020. I realized recently that I left out the most famous prayer in all of Scripture from Matthew 6:9-10. I decided to write it and share it with you. To find out more about Threadbare Prayer, the book, the story, and the podcast, click here. 
Matthew: 6:9-10
"Pray then like this: "Our Father in heaven, hallowed be your name.  Your kingdom come, your will be done, on earth as it is in heaven."
LORD,
Your  love makes praying simple. I don't have to talk to you with flowery words meant for the world to hear. I can tuck myself away in the place where I meet with you alone and focus on who you are. Your own prayer words are the form I follow to direct my requests straight to your heart.
I am:
Seeking only your steadfast heart

Honoring your holiness

Desiring your will and your way
You Are:
My near to me heavenly Father

Revealing who you are

Working your will on earth as it is in heaven
You know my needs already. And yet you still invite me to bring every single one  to you. When I see you as you truly are I don't have to be afraid of your will  here on earth . Because my Father who loves to love me is trustworthy and true, I ask for it to be so.
Threadbare Prayer: LORD your kingdom and your will is what I'm longing for with every breath. 
P.S. This is a brand new Threadbare Prayer and the first one I've written in a long, long, time. This might be the most courageous Threadbare Prayer. And , it is. not lost on me that today, as I've written about my heavenly Father, today would have been my dad's 76th Birthday.