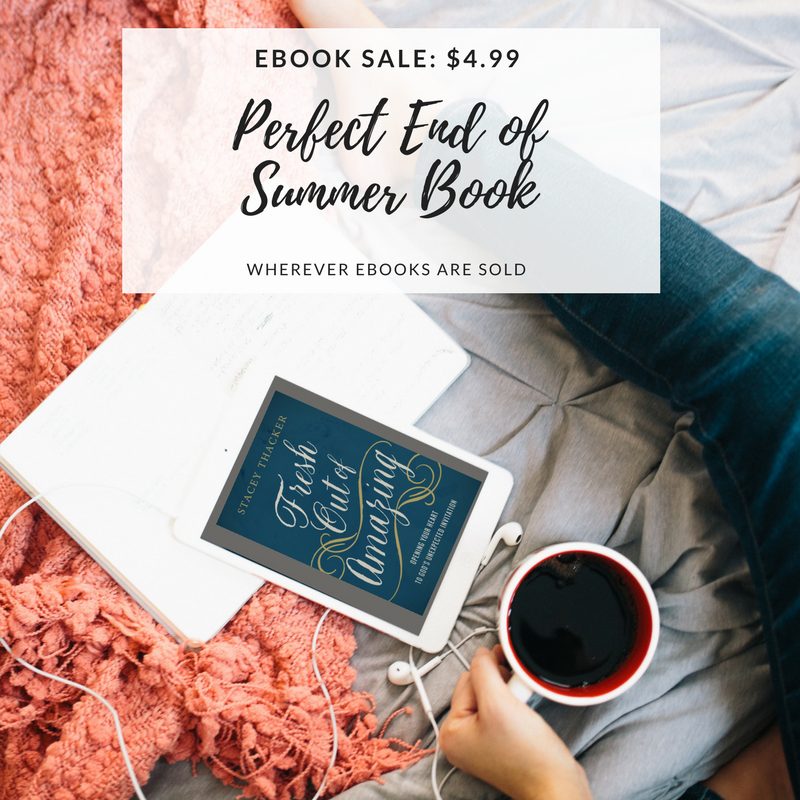 Do you need a perfect end of summer book to read? Might I make a suggestion?
Fresh Out of Amazing is my own come out hiding story. Maybe it is your story too. Do you feel like you are responsible for all the things? Has your dream died? Does it look like every other girl is doing amazing things and you're simply not? Is there a lie that you can't seem to chase down? Or maybe, you have experienced soul shattering loss and  you just can't take another step forward.
This is the book for you.
Today you can grab the ebook at your favorite retailer for only $4.99. (find them here)
I'll even add in a FREE 21 Day Reader's Guide where I will walk with you through the book. (sign up here)
If you buy the book today, let me know. I'd love to pray for you.
Looking forward,
Stacey
P.S. Follow me on Instagram. It is my favorite place on Social Media these days.