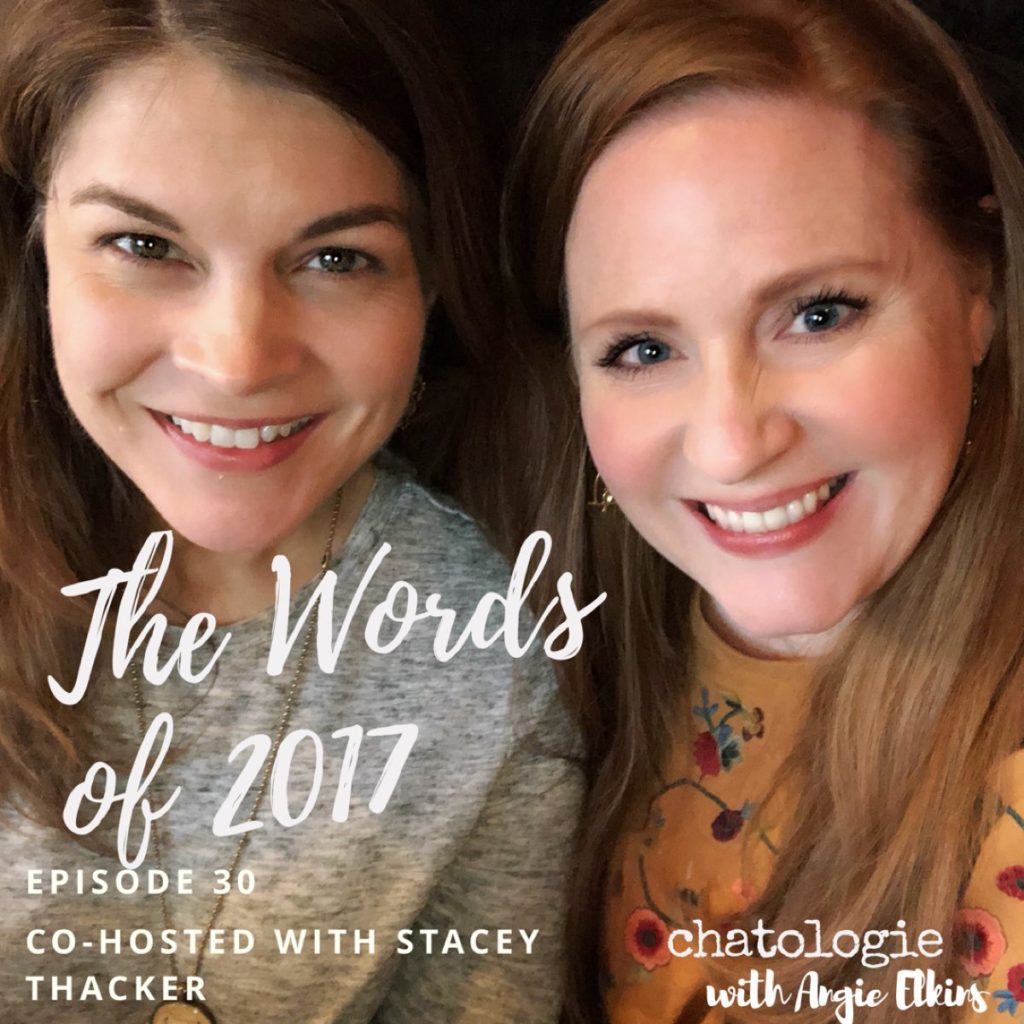 Have you ever picked a Word for the year? Or has a Word for the year picked you?
Today, I'm having the Ultimate "Word" conversation and joining my friend Angie Elkins to co-host her final episode of 2017 for the Chatologie podcast! (BTW, I'm totally living a dream of being a real podcaster. So fun!)
We talk about each of our words for 2017 and our words for 2018. AND…we might even talk about your word as well! We asked our friends on Facebook and Instagram what their Words were and shout out MANY of them.
You can download the interview on iTunes, Stitcher, or go here to listen.
(you can also find me on episode #3 and #14 of Chatologie)
xo,
Stacey
P.S. If you love it, please share it with your friends! It will start a conversation that matters!