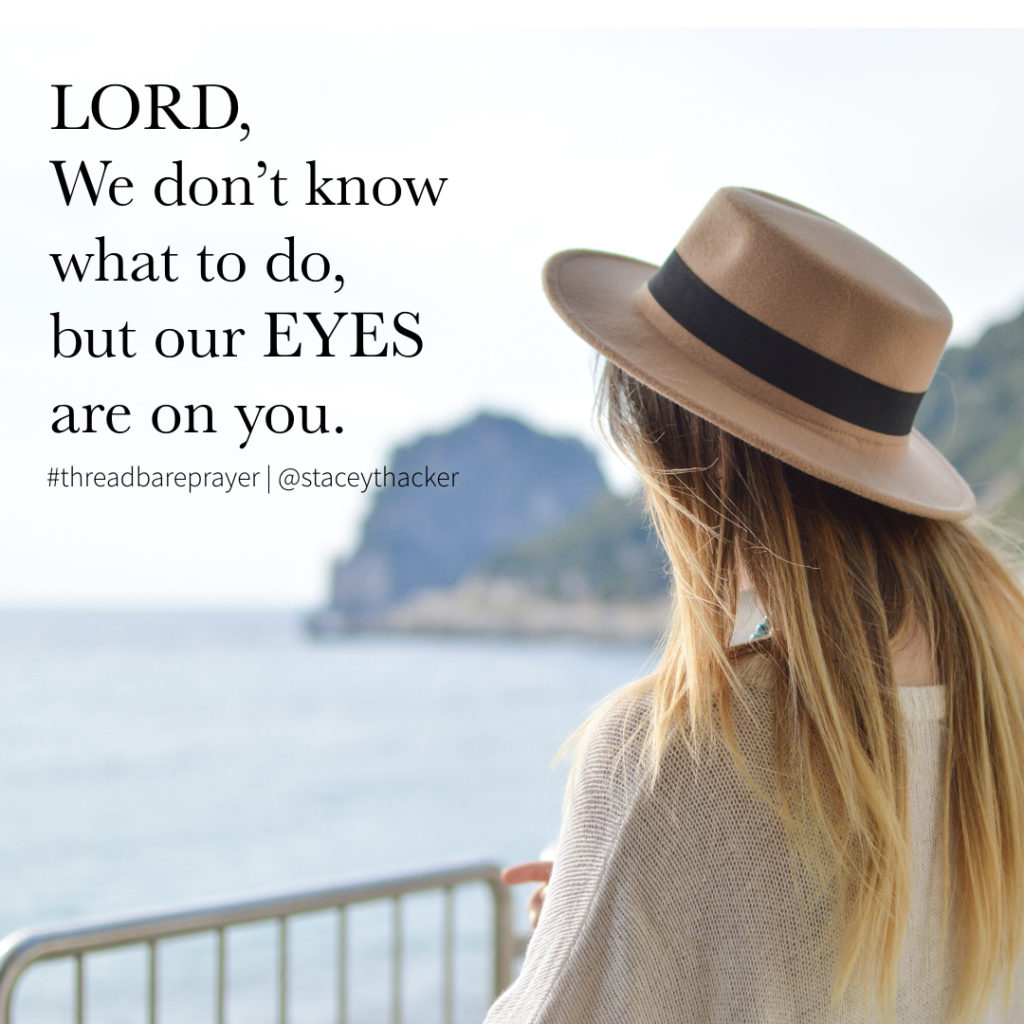 2 Chronicles 20:12 "…For we are powerless against this great horde that is coming against us. We do not know what to do, but our eyes are on you."
LORD,
My circumstances are not what I want them to be. There are situations outside my control. Right now it feels as though I am facing the sea and an enemy is coming against me. I have nowhere left to hide.
But when I don't know what to do—I will look up. I will fix my eyes on you. I will position myself to see you and hear from your Word.
I am:
unsure
powerless
surrounded
You are:
all knowing
able to deliver
steady
There is a way.
I just can't see it.
There is a plan, 
You simply haven't revealed it.
Yet.
You are asking me to look to you.
 Threadbare Prayer: LORD, We don't know what to do, but our eyes are on you.
Amen.
For more in the Threadbare series,
go here.