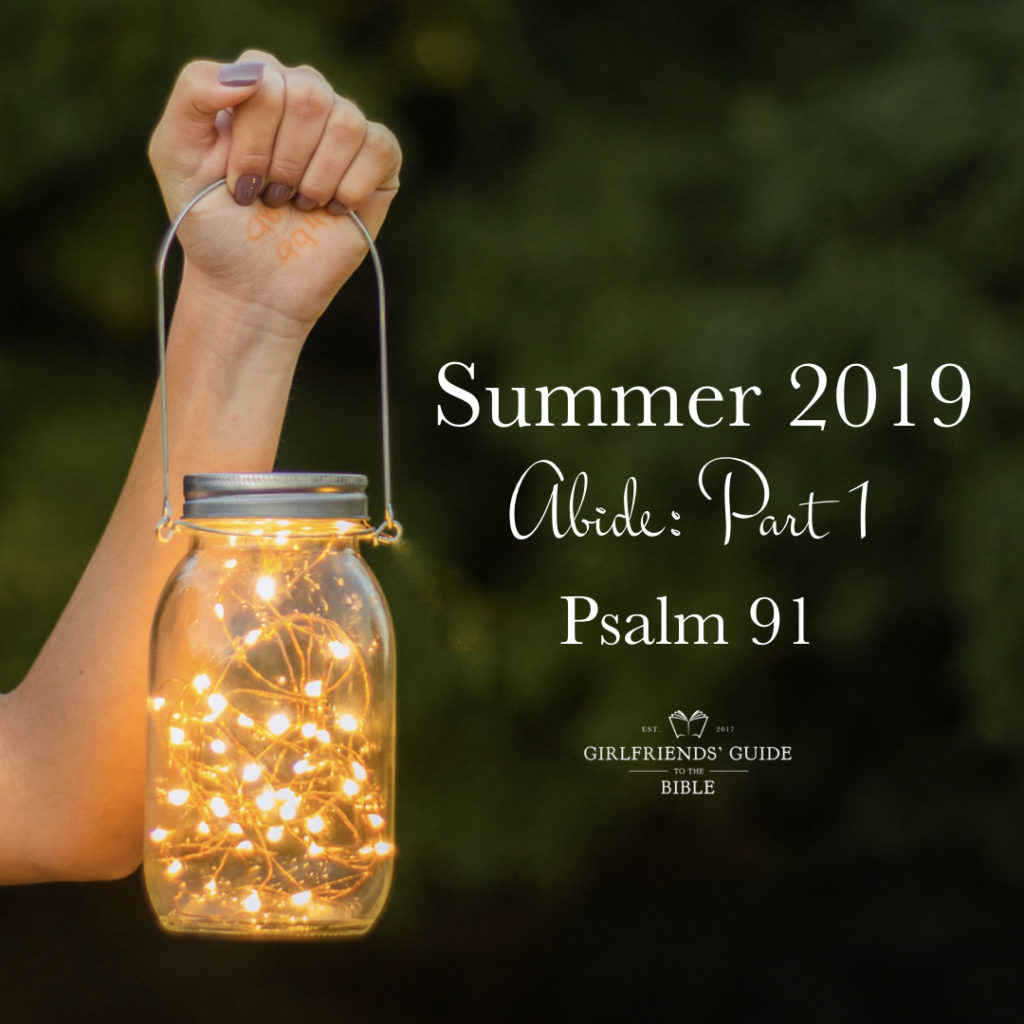 My word for 2019 is Abide. 
But my battle has been with fear.
Recently, I was asked to speak at a women's night of worship at my church and I said this aloud for the first time. (Guess what that felt like?) I don't want my battle t to be with fear. But being honest and going first is an important part of my journey.
When I asked how many women in the room were battling their own fears to raise their hands, I was reminded that I am not alone in this struggle.
I have spent most of this year in Psalm 91 studying the abiding life. It has been a rich dive into God's Word—his promise and precept to abide in the shadow of the almighty. I am still a work in progress but I'm finding such richness here I wanted to share it with you as well.
Girlfriends Guide to the Bible will be studying Psalm 91 this summer. We will start in July. You can join the community and find out more here. 
If you want to watch or listen to my "Abide" talk on youTube, you can go here .
And if you need a visual reminder – grab this image below.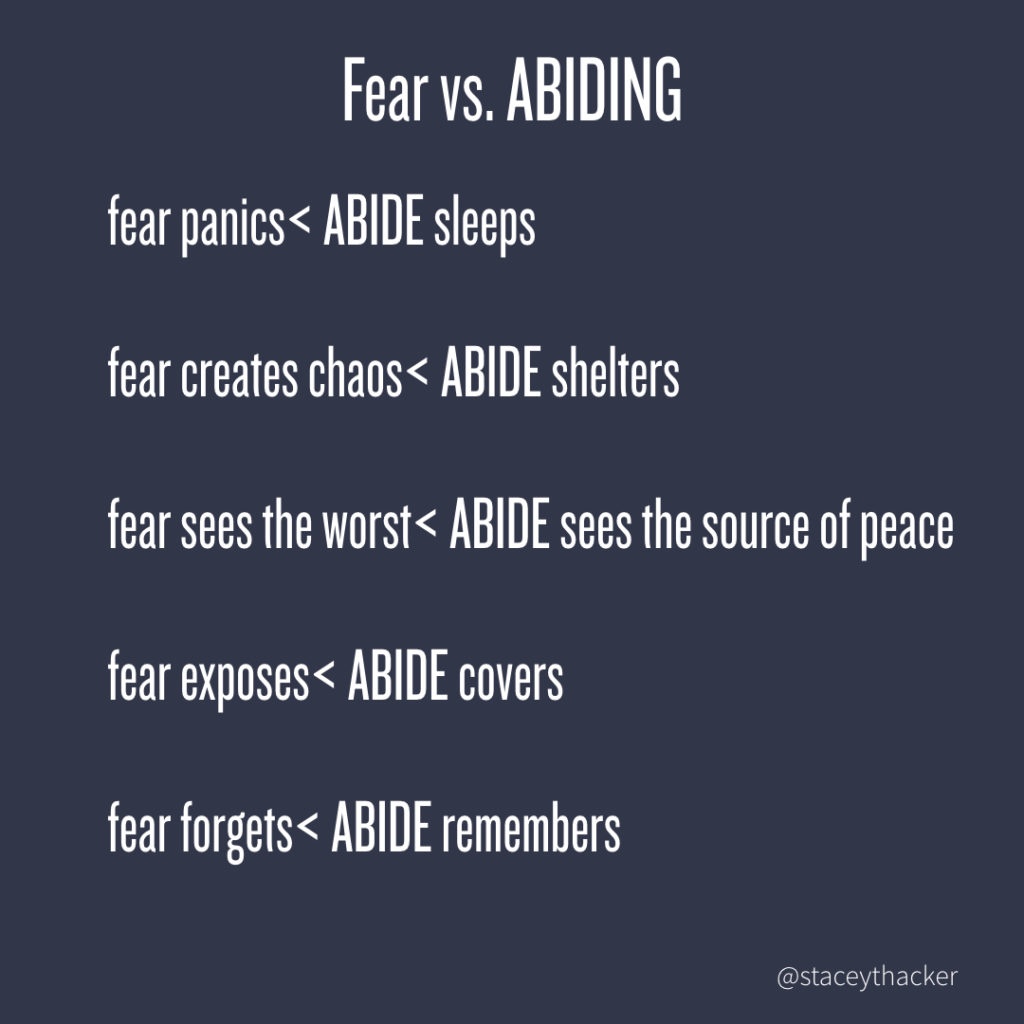 Abiding in Christ, is a call to come and stay. We need each other on this journey.
I hope you will join me.
Looking forward,
Stacey