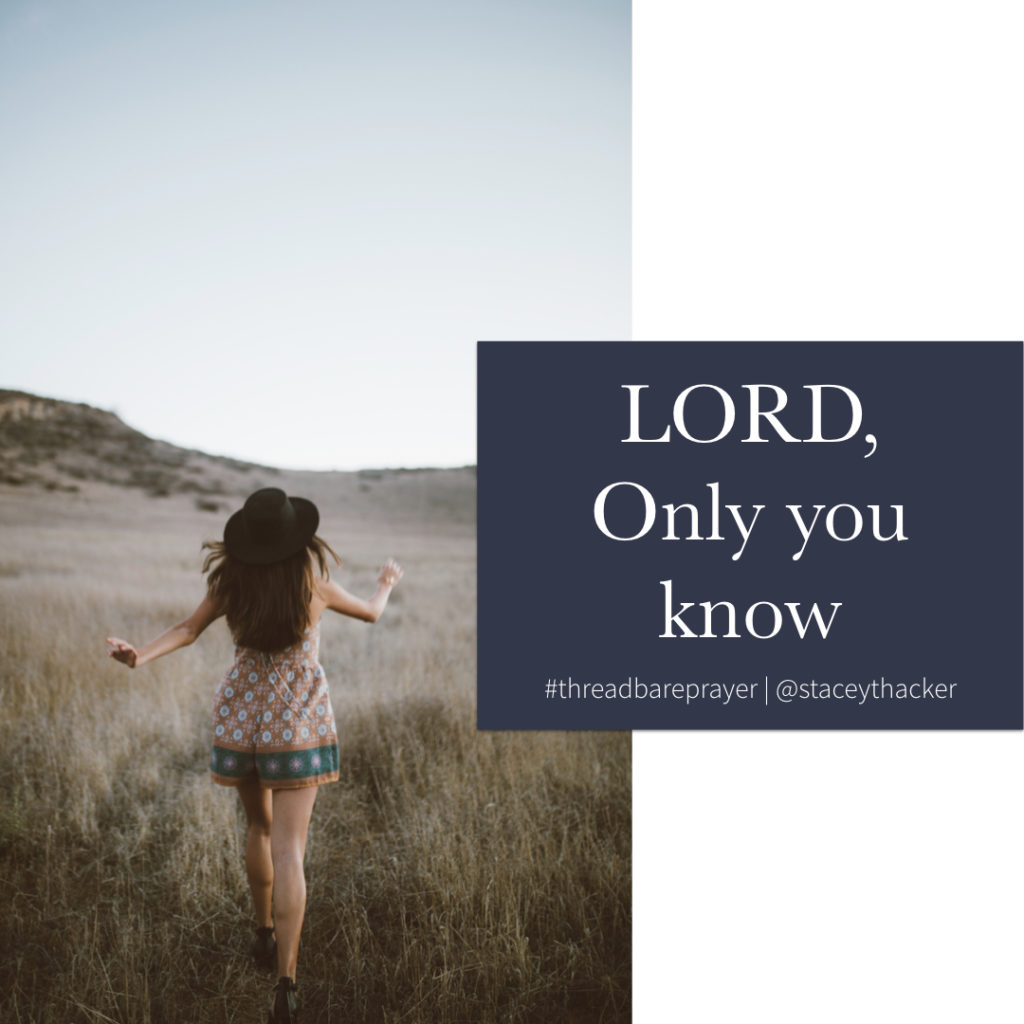 Nahum 1:7 The Lord is good, a stronghold in the day of trouble; he knows those who take refuge in him. 
LORD,
I will take refuge in you today.
I am:
Known.
Invited.
Strengthened.
Held.
You are: 
The existing one — Jehovah –
You are good and kind. (I declare it even when I don't feel it)
You are a strong hold. – a fortified place (When I can't hold myself up in a day of stress.)
 You know with certainty.
my heart.

my thoughts.

the way I take.

the places I've been.

the fears I battle.
And yet, you invite me to take refuge under the shadow of your sufficiency.
Threadbare Prayer: LORD, only you know. That is enough for me.
Amen.