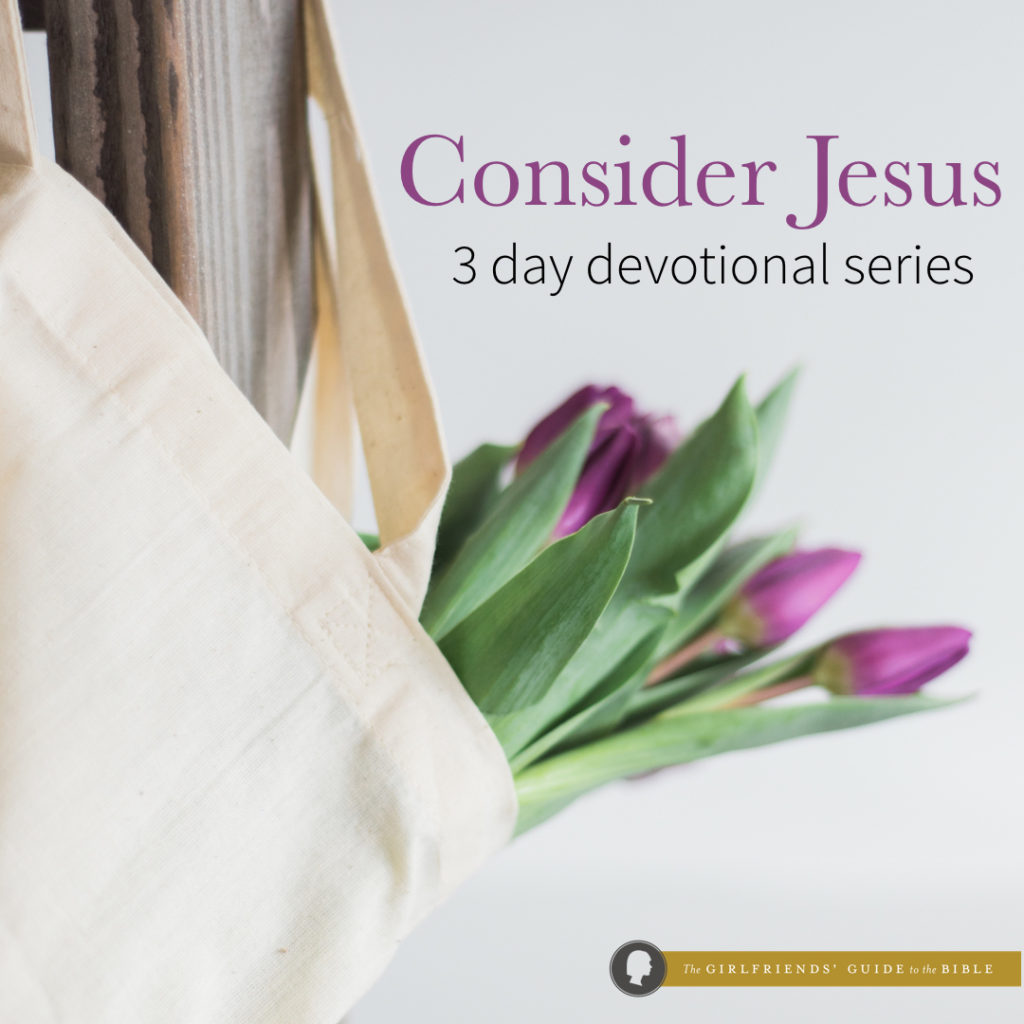 Can I confess something to you? I've been struggling with fear lately. Fear that has seized me from the moment I wake up until I go to bed at night.
I know fear.
It is a familiar bully in my life.
And I also know the best way to kill fear is to take a good look at Jesus.
Next week is a perfect time to Consider Jesus. We need to remember the truth of the Gospel and return to this act of grace time and time again. I know I need to pay closer attention now more than ever before. I don't want to drift away. Do you?
Hebrews 2:1-4
"Therefore we must pay much closer attention to what we have heard, lest we drift away from it.
2 For since the message declared by angels proved to be reliable, and every transgression or disobedience received a just retribution,
3 how shall we escape if we neglect such a great salvation? It was declared at first by the Lord, and it was attested to us by those who heard,
4 while God also bore witness by signs and wonders and various miracles and by gifts of the Holy Spirit distributed according to his will."
I'd love to share a free 3 day devotional with you. I'll send it to you via email next week (starting on Monday 3/26/2018), when you sign up for the Girlfriends' Guide to the Bible Newsletter. 
Together we will consider Jesus.
And we will remind fear it has no true power over us.
Looking forward,
Stacey