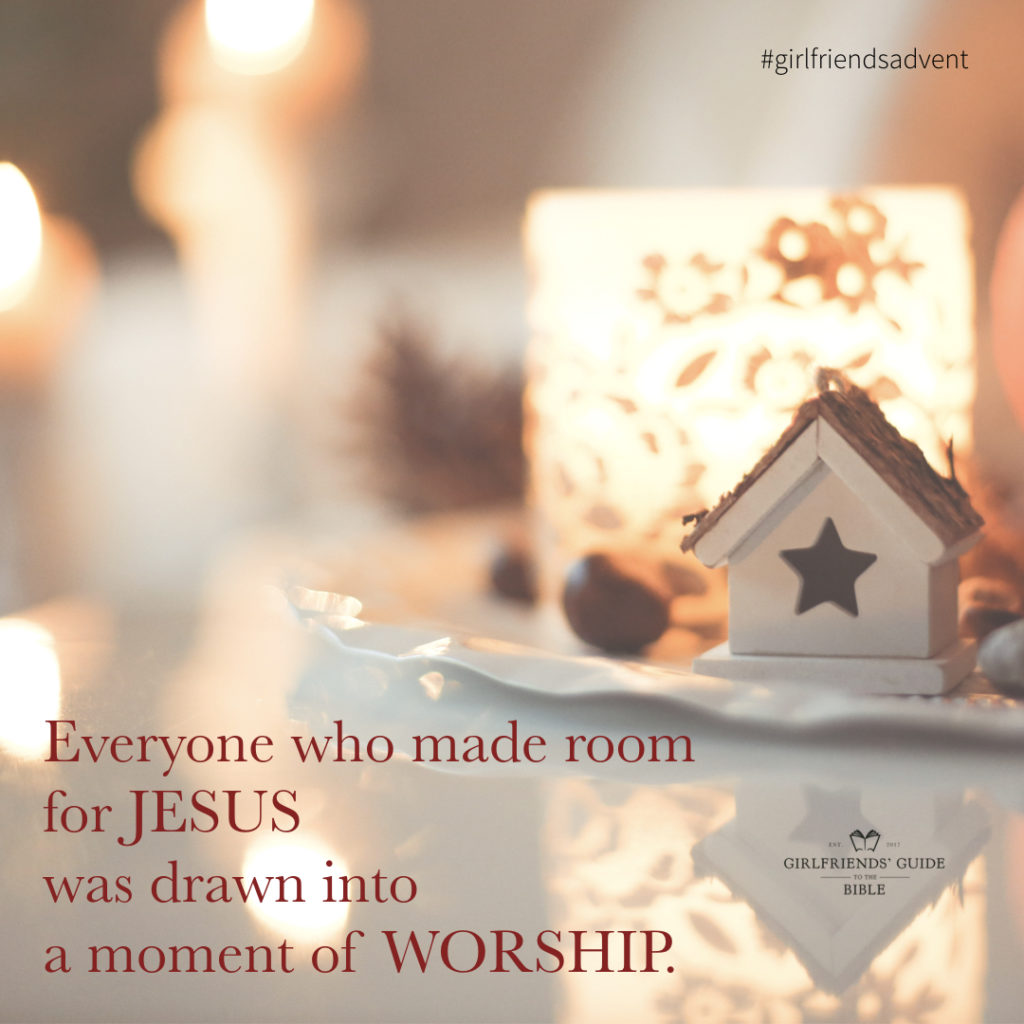 I don't know about you, but my December calendar is jam packed. I feel like I am running a small corporation with the amount of comings and goings my 6 people have over the next few weeks. I realize, that in our attempt to celebrate the season we often miss it entirely.
"Everyone was required to return to his ancestral home for this registration. 4 And because Joseph was a member of the royal line, he had to go to Bethlehem in Judea, King David's ancient home—journeying there from the Galilean village of Nazareth. 5 He took with him Mary, his fiancée, who was obviously pregnant by this time.
6 And while they were there, the time came for her baby to be born; 7 and she gave birth to her first child, a son. She wrapped him in a blanket[a] and laid him in a manger, because there was no room for them in the village inn." Luke 2:3-7 TLB
And so it was on the first Christmas as well. Everyone was required to go home and be counted. I'm sure Mary and Joseph had a few others things they needed to do. But they dropped everything and went to Bethlehem. It wasn't convenient or comfortable.
Jesus came. They made room for him. And they witnessed a promise fulfilled. 
"She will bear a son, and you shall call his name Jesus, for he will save his people from their sins." 22 All this took place to fulfill what the Lord had spoken by the prophet:
23 "Behold, the virgin shall conceive and bear a son,
    and they shall call his name Immanuel"
(which means, God with us)" Matthew 1:21-23 ESV
In that first moment of God coming near, God gave these first time parents a glimpse of glory. Later the shepherds came to find Jesus as they were told by the angels they would—in a manger all wrapped up like the gift he was.
And there was wonder, worship, and glorifying God.
Can you imagine if they would have said, "Nope. I can't fit this into my schedule. They would have missed Jesus and the chance to worship the King of Kings.
This advent let us also make room for Jesus. Let us worship Immanuel.
Looking forward,
Stacey
P.S. Starting Monday December 3, members of the Girlfriends Guide to the Bible will be sent a special Advent Series called "Making Room." This video devotional will be an opportunity for us to make room for hope, peace, joy, love—Jesus — the radiance of God's glory. To sign up, visit Girlfriends' Guide to the Bible. A one year membership is ONLY $9.99 for a limited time. You will receive the Advent Devotional and more.