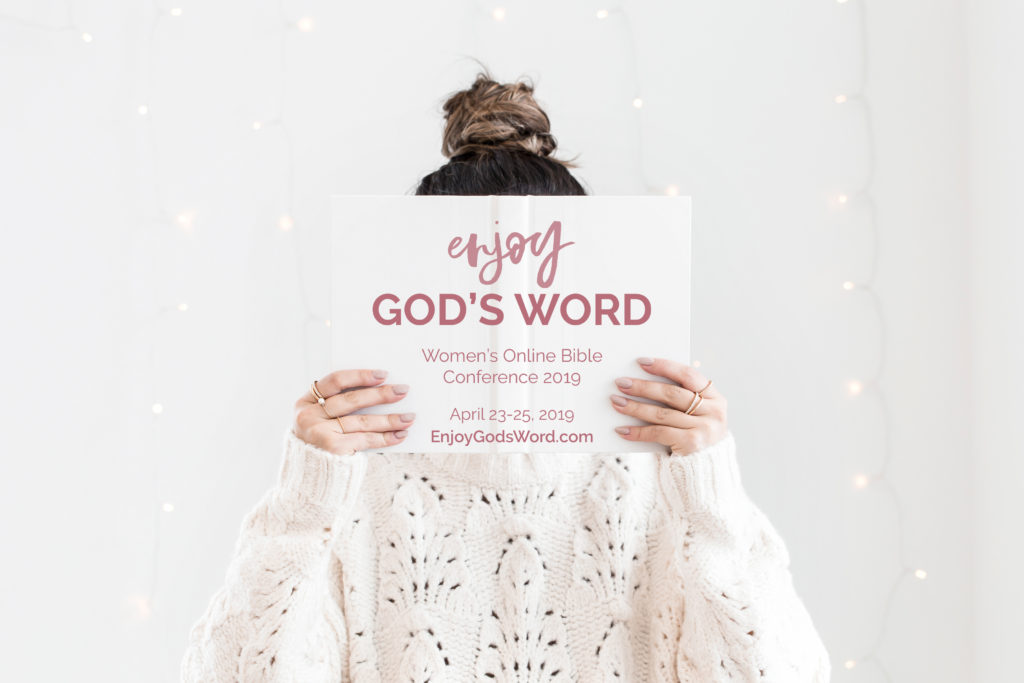 I am so excited to share with you something I have been working on for a few weeks! The Enjoy God's Word Women's Online Bible Conference is coming! I was a speaker last year for this conference and this year I have stepped into the role of communications director and speaker coordinator. I will also be speaking along with over 20 other Bible teachers!
Mark your calendars for April 232-25, 2019
Tickets go on sale the week of March 4 at the lowest price! (watch our email!)
I will have more information for you in the days ahead, but in the mean time, we are celebrating the BIG Announcement with a Conference Ticket Giveaway. Go here to enter.