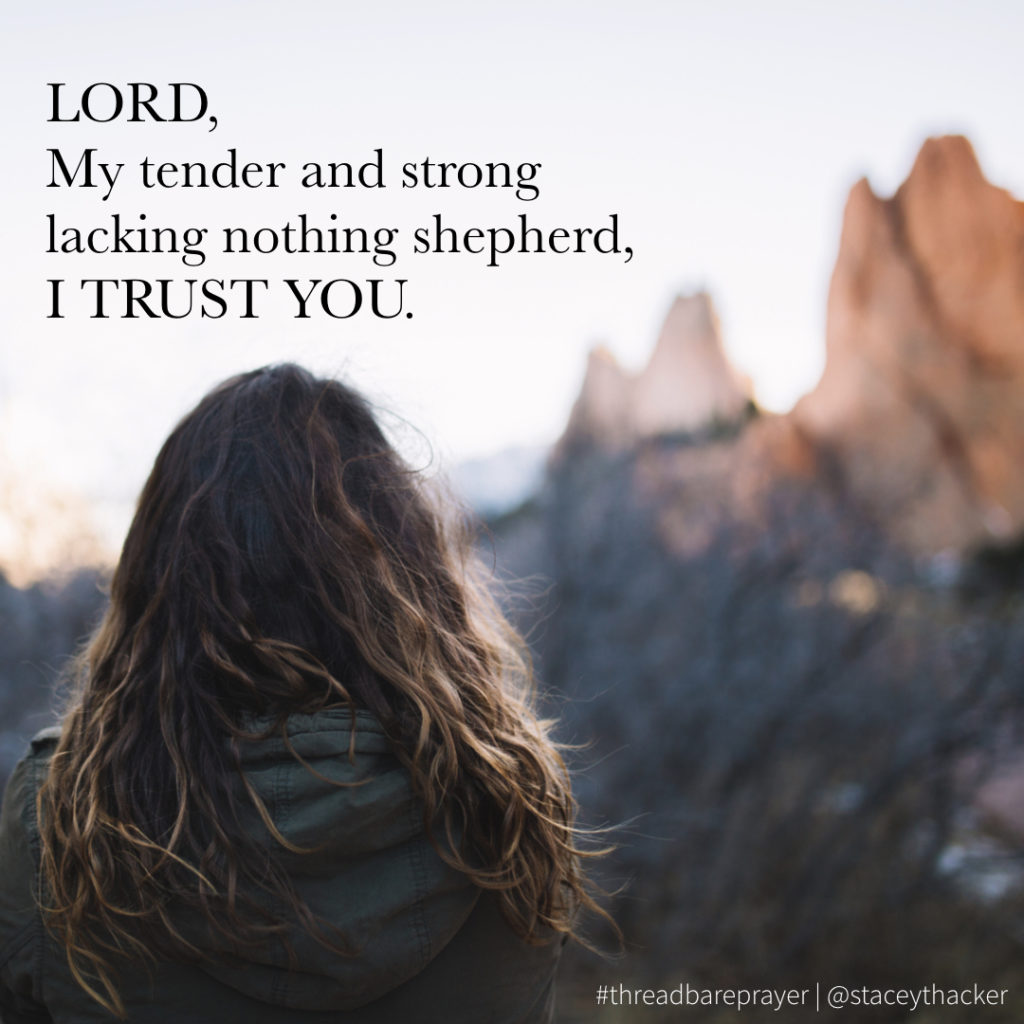 The Lord is my shepherd – I lack nothing. Psalm 23:1, NIV
I have went around and around with this verse. I have fallen on  it so many times. I have wept over it. I have breathed prayers of desperation and poured out my need in my most threadbare moments.
And not once has He ever let me down.
———————————————————
LORD,
I'm so tired.
I have nothing to offer.
Yet, I am Martha worked up in the kitchen with a fear that you will look in and see me and think.."Wow. She is not doing her part."
When really, the problem is I'm trying to do all the parts.
God, I want to lean into you. I know you made me responsible for a reason.
But is it keeping me from experiencing  peace and provision you have for me?
I need your touch Lord – and I need to see my tender and strong LACKING nothing shepherd coming for me and holding me.
I am
vulnerable.
needy
completely dependent on you.
You
lack nothing
have provision
have prepared a path.
have made a safe place for me to rest.
have a table set up – for me and my family to DWELL with you and enjoy your provision.
Oh Lord, do what you can do. Show me today how you have gone before me.
I need to see you today.
Threadbare Prayer: Lord, my tender and strong LACKING NOTHING shepherd, I trust you. 
Amen.